5 Job Search Tips for Physicians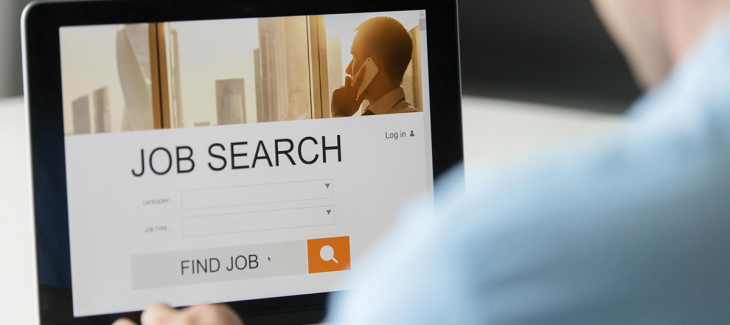 Did you know that the average American will hold 12 different jobs during their lifetime? What's more, a 2018 report by the Bureau of Labor Statistics (BLS) found that the average employee tenure was 4.3 years for men and 4.0 years for women.
Even if you love your current position, the statistics speak for themselves. At some time during your career, you'll need to start looking for another job. As a physician, you juggle multiple tasks on a daily basis, but it's easy to put your career growth on the backburner.
Whether you're actively seeking a new position or not, let's take a closer look at 5 simple job search tips for physicians.
1. Make a list of what you do and don't want. Before you start looking at job boards, it's important to determine what it is you're looking for. Set aside some time on your calendar and really think about it.
Factors you'll want to consider include:
Location

- Are you okay with relocating? What about weather, traffic, and population size?

Job Title

- Do you want to step into a management role or is this a lateral move?

Salary and Benefits

- How much do you want to make? What benefits are important to you?

Growth opportunities

- Will the position allow you augment your skills? Does the clinic or hospital invest in employee training?
The more detail you can provide, the better. Once you have a list of everything you do and don't want, you can start narrowing down your options. If you have family, close friends, or a significant other, involve them in the decision-making process. These people know you better than anyone else and may be able to provide you with perspectives you haven't already considered.
2. Prepare for the search. Once you know what type of job you're looking for, it's time to prep your job search tips for physician's toolbox. This means updating your resume, CV, LinkedIn profile, and portfolios on websites like ZocDoc and Healthgrades.
Remember: your resume and LinkedIn profile are two of the first things a potential employer sees. If you want to stand out, it's crucial you avoid simple spelling mistakes and grammatical errors.
In addition, make sure to highlight your education, job skills, and any specialized training. You should also mention any board-certifications or professional organizations you're a member of. If you're struggling with your LinkedIn profile, check out this article on How to Write a Great LinkedIn Summary
3. Build your network.
We've all heard the saying "it's not what you know, it's who you know." Believe it or not, this also applies to our job search tips for physicians.
The bigger your professional network is, the easier it is to find a new job. Make a list of all your current and former colleagues who might be able to assist you in your search. Don't forget to include classmates from medical school or people you worked with during your internship or residency.
You might also want to consider attending networking events or conferences throughout the year that cater to your specialty. eMedEvents has a comprehensive list of conferences, where you can meet up with like-minded individuals.
4. Know your worth.
It's also important to consider your worth. Annual raises average a paltry 3 percent. If you're looking for a new job because you want a higher salary, set a base number that's non-negotiable. That way, if you're asked about salary expectations during a pre-interview or face-to-face meeting, you know exactly where you stand.
5. Begin your search.
After you've defined the type of job you're looking for, where you want it to be, and your base salary, it's time to move forward with your job search process. There are dozens of online job boards that cater to medical professionals, but there's only one DocCafe.com.
Here at DocCafe.com, we've developed a job search tool that cycles through thousands of positions in dozens of medical specialties. Our job search tool is free to all candidates and allows you to easily review, search, and apply for jobs that meet your unique requirements. As one of the largest healthcare job databases around, you can feel confident knowing your next big gig is right around the corner. Start your physician job search.
These are only 5 job search tips for physicians, but we know there are lots more. What job search tips for physicians would you add to our list? Share your thoughts by leaving a comment below!