How Much do Physician Assistants (PAs) Make?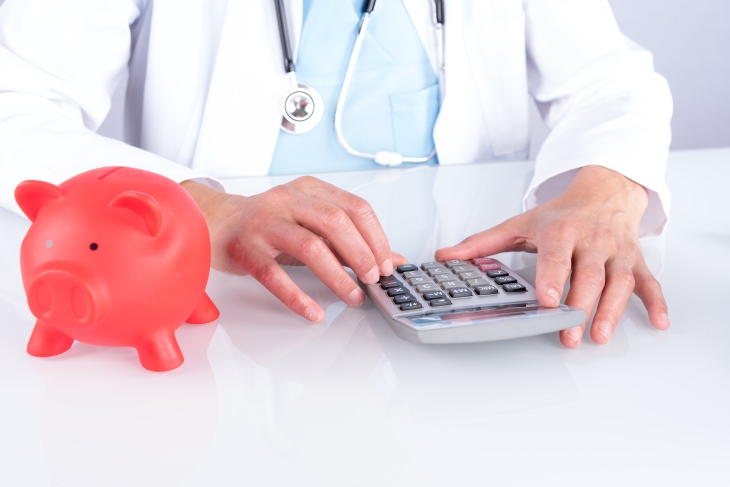 How Much do Physician Assistants (PAs) Make?
Introduction
A physician assistant or PA is a primary healthcare provider. They make the job easier for the physician by preparing the patients and other equipment necessary for the doctor to work more smoothly.
With the booming population and retirement of experienced and aging workers, there is now a lack of expert medical caregivers. Physician's assistants can be trained quickly and are also becoming one of the highest-paid job sectors in medical fields with an average median salary around 121,530 USD as of 2021 as per the Bureau of Labor Statistics.
What is a Physician Assistant?
A physician assistant is professional healthcare personnel working in hospitals, clinics, and other medical facilities having undergone an expedient training program and can provide primary health care during an emergency or to pts patients requiring constant supervision. Some of their responsibilities are as follows:
Conduct physical examinations

Primary diagnosis of disease

Prescribe medications

Formulate a proper treatment plan

Prescribe necessary tests and interpret the findings

Help in surgery

Guide the patients about postoperative or post-treatment care and preventive measures

Treat minor fractures

Stitch minor wounds

Call for a physician when needed
How Much Do Physician Assistants Make: Average Salary of Physician Assistants
A physician assistant can have a lucrative career with an average annual income of 110,770 to 124,610 USD, depending on the center and location of the job. Most PAs work on a full-time basis and can extend more than 40 per week with an average wage of 58.43 USD as of 2021.
Median pay scales of Physician's assistants serving in different industries are as follows:
| | |
| --- | --- |
| Outpatients care facilities | $124,610 |
| Hospitals both government and private | $118,600 |
| Employment centers | $115,780 |
| Physicians' offices | $113,460 |
| Education institutes both private and governmental | $110,770 |
Physician Assistant Salaries By State: A Brief Overview
The profile of a physician assistant is a rapidly growing sector as predicted by the Bureau of Labor Statistics with an expected growth of 31% by 2029. An approximate 39,300 job vacancies are projected to be created by 2029.
However, the salary structure varies from one state to another depending on the demand.
The highest paying states per annum are -
Alaska: $150,430

Connecticut: $146,110

Rhode Island: $135,800

California: $135,180

Nevada: $134,710
The lowest paying states are -
Arkansas: $71,1640

Mississippi: $74,570

Hawaii: $95,280

Missouri : $95, 280

Alabama : $95,470
However, the salary structure doesn't always conclude the expenditure structure as the lower-paying states have a comparatively lower cost of living.
Also, the more densely populated states offer a higher income for the Physician's Assistant due to the higher standard of living expenditure there and more job opportunities.
How to Make More Money As A Physician Assistant
It is easy to increase the salary of the Physician assistant above the average, as some employees can earn as high as 217,000 USD per annum. Some tips for a salary hike are listed below.
Like other sectors, negotiating with the employer is advisable when the opportunity arises. Focus on one's strong points and educational qualifications and expertise, and ask for a hike as per industry standards. Also, the job responsibilities may also allow for a hike.
As per the National Commission on Certification of Physician Assistant (NCCPA), the top-grossing specialties for PAs are
Cardiovascular : $130,000

Dermatology : $126,084

Emergency : $123,006

Critical Care : $122,957

Surgery subspecialties : $119,852

General Surgery : $112,396

Wound care : $105,000
Hence, one might try to obtain a specialization within medicine as one sees fit. You can achieve Wound Care Specialization by taking the course from Vohra Wound Care.
Relocate To Different States
The easiest way for a hike is to shift to one of the higher-paying states that will provide better job opportunities and more varied practical experience. However, this may also lead to a potential increase in expenditure due to higher living standards and more stressful hours, so one needs to prioritize one's expectations accordingly.
How to Become A Physician Assistant
In order to become a Physician Assistant, one needs to be as hard-working and flexible as any other high remunerating career.
One needs to complete a graduate degree from an educational institute recognized by Accreditation Review Commission on Education for Physician Assistant (ARC-PA) with science.

Pass the PANCE (Physician Assistant National Certifying Examination) test and obtain a national license.

Undergo an internship at a recognized medical facility to gain practical experience of working with patients.

Obtain a state license to practice medicine, which is to be renewed every 10 years.
One can also obtain a Master's degree called MSPA (Masters of Science in Physician Assistant Studies) to gain more career exposure.
There is no need for residency experience, and one can start practicing directly after obtaining a state license.
Also, one needs to work on one's soft skills to become a successful PA. For instance:
Ø Lend a patient ear to the suffering person.
Ø Be gentle and sympathetic towards the patient.
Ø Critical analysis of the medical condition is needed.
Ø Communicate clearly with the patient and their caregivers or family to eliminate any future confusion.
Ø Be confident as to enter one of the premier industries in the nation.
Conclusion
A Physician Assistant is a rewarding and humanitarian career option. The unparalleled boom of the medical industry has projected a growth of 21% increase in PA salaries from $103,840 in the year 2013 to $125,610 in 2018 surveyed in Connecticut.
Good physician assistants are compassionate and patient listeners who help understand the sick's pain and effectively communicate with them and their families. Physicians Assistants are also one of the first line fighters who are an essential part of the healthcare industry.
FAQS
What state pays PA the most?
The US state of Alaska has been recorded to pay the highest average wages to PA, which is about $150,430 per annum. According to the labor department, PAs are among the highest-earning professions in this state. The relatively higher wages apply to both entry-level and experienced PAs.
How much does a physician assistant make per Hour?
Most PAs work full-time. The average hourly wage of PAs is approximately
$54.04
varying with location and specialties.