How To Build and Maintain a Professional Network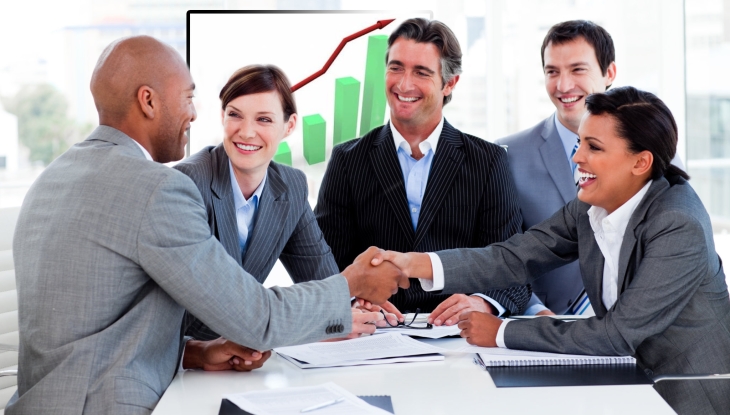 How To Build and Maintain a Professional Network
Creating a professional network is crucial to advancing your career. Most people are unsure how to begin networking, but it isn't as difficult as it seems. Even if you are just entering the professional world, you are already apart of a network, in some way. Now we need to understand how to expand, maintain and use the network suitably.
What Is a Professional Network?
A professional network is built on connections via business or career topics. These connections typically share information with one another. This information can include job leads, help solving work related issues, provide vital information about potential employment, and a multitude of other things. These people are there to help you grow and succeed in your professional life.
How Can Networking Help with Career Advancement?
The most common help that a professional network provides is job leads. There is a multitude of other ways a strong network can help with your career. Here are some examples of a professional network being successful:
Learn about a career.

Choosing an occupation is a large feat and in order to be successful with your choices you need all the information you can gather. You could, of course, explore your options on your own but a great way to learn is by having an informational interview with someone who is currently in the field. You can discuss with connections in your network for the right person to talk to.

Find potential candidates.

Those in charge of hiring may want to reach out to your most trusted connections. These contacts may be able to help get you in touch with potential job candidates. This is also a great way to learn about candidates that did not come through the traditional way.

Get advice about a project.

If you are worried about completing a work project with your level of experience, investigate your network. One of your connections may have completed something similar or be able to put you contact with someone who has.
Learn about a potential employer.

When preparing for interviews an important step is researching potential companies. A great way to learn is by talking to your connections and their contacts, as well.
Who Should Be in Your Network?
A network is compiled of nearly anyone you have ever met, if they are someone you trust. All your connections can lead to new ones. Below are some suggestions of who should be in your network:
Current and former colleagues.

Connect with those you have worked with as well as those you currently work with.

Members of professional associations.

Try and attend events organized by professional associations and make connections to other attendees. Bring your business cards with you to hand out those you think would be a good fit in your network. Be an active member, this will give your colleagues the opportunity to see you in action.
Friends and family.

Ensure your relationships outside of your career are up to date on your professional goals. You will never know who might be able to help you. You probably know a friend of a friend that is a recruiter in your field.

Former professors and instructors.

Those professors that taught you throughout your college career, particularly those in your major, should be included in your professional network.

Former classmates.

Explore online alumni groups for possible connections. If you were apart of a sorority or fraternity, look there as well.
Keep Your Network Alive
Don't only utilize or contact your connections when you need them. These relationships are vital to progressing your career. You would never want to list someone as a reference that might not remember you or lose an opportunity because someone in your network did not think of you.
Try and make plans with those in your network that you have a personal relationship with. If these connections do not live near you make sure there is a standing invitation to meet up with them if you are both in each other's city. Aim to get in touch a couple of times throughout the year. Holiday season is the perfect time to reach out, whether that be by email or sending a card. Also try and reach out when a change in your profession comes around.
Don't Let Shyness Stop You from Connecting
People who tend to be shyer may miss out on opportunities that having a professional network can provide. For those who may prefer to connect via social media, there are a plethora of resources. Sites such as Facebook and LinkedIn supply the connections without having to talk in person or even on the phone. These sites are crucial for everyone but particularly for those who might not be as outgoing.
If you are not as outgoing look for situations where you feel comfortable. A good example of this is participate in an activity you enjoy or volunteer for a cause you care about, you will then meet people you have things in common with.
The most important thing to remember is people in your field, most likely, want to expand their professional network as well! Reach out, be kind and you will make these important connections.
Final Thoughts
We are also here to help you. Our services and tools can assist you in not only your job search but building your network. Applying for jobs and reaching out to companies is a crucial part of networking. We also have a great social media presence with the potential for you to interact with more people in your field. Follow the links below to get more information on our services and to find our social media pages.