5 tips for mastering your online Physician Assistant interview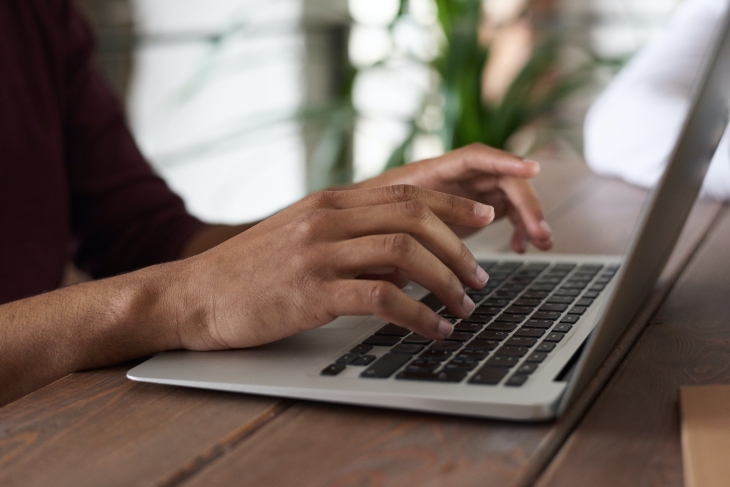 A growing number of businesses, including healthcare clinics, hospitals, and health systems, have permanently moved their
recruiting and hiring processes online
as a result of the COVID-19 pandemic.
Although these new processes make it safer for companies to meet and interact with potential hires, it also presents challenges. If you're searching for your next physician assistant position, it's important you adequately prepare. With a little bit of practice and preparation, you can ace your interview and set yourself up for the next step in your career.
1. Practice makes perfect

All job interviews follow the same basic structure. You answer questions, share information about your work history, and discuss your qualifications and experience. The process is relatively straightforward, but it's normal to end up feeling nervous or overwhelmed.


In the days leading up to your online physician assistant interview, make sure to practice. Make sure you're prepared to explain gaps in employment, professional weaknesses, or challenges that you've experienced on the job. You can also expect to discuss where you see yourself in five years, and your goals for the position you're applying for.


Next, practice your presentation skills and the way you speak. If you've been invited to interview via DocCafe Interviews, you'll be able to test out your web camera and audio to ensure the hiring manager can hear you and see you clearly. DocCafe Interviews gives you the opportunity to practice how you answer your questions before recording them and you're able to re-record your responses if you need to.
2. Prepare your interview space
Your physician assistant interview might be online, but that doesn't mean you should conduct it from your bedroom or a busy cafe. It's important that you have a professional setting that doesn't detract from what's most important: you.


Select an area of your home that is quiet and free of distractions. Sit at a desk or in a supportive chair, practice good posture, and smile. Consider your lighting as well. Should you use an overhead light or the light at your desk? Do you look washed out or overexposed? If possible, try to sit near a window. Web cameras and smartphones respond much better to natural lighting.


If there are shelves or a table behind you, tidy up and make sure they're free of clutter. You'll also want a good pair of headphones to cut down on background noise. If you have children at home, make sure they know you're going into an interview. If you have pets, put them away to avoid interruptions during your call.
3. Do your research
Who are you interviewing with? What's their job description and how long have they been with the practice? If you're meeting with a recruiter, research the facility they're recruiting for. LinkedIn is incredibly helpful when it comes to the research process.


Take opportunities to share about your interest in their organization and the role. If you can show that you understand what skills will be necessary for a role, you'll demonstrating to an interviewer that you "get" what they need you to do. You can show that you have the experience necessary to succeed in the PA role they are offering.


Aside from PA-specific experience, also consider how your personality could be an asset to the practice. What strengths do you possess that would be most relevant to that role? If you can make a clear connection between your attributes and the skills required for that job, you'll help your interviewers see that you're a great fit.

Additionally, take the time to research the practice's values, mission, and client base. The more information you gather, the easier it is to tailor relevant answers, which can help you stand out from the crowd of interviewees.
4. Formulate your own questions

While it isn't a prerequisite to receiving an offer, there is a strong correlation between candidates who ask relevant questions and who an organization may want to hire.


This portion of the interview is your chance to assess the organization and whether you really want to work there, but it is also a time to ask questions to help you determine if this opportunity is right for you. If you do not ask questions regarding the specific role, it may appear that you aren't confident in your abilities or that you see this as a short-term gig. If you consider what your day-to-day work in what that position might entail, you'll likely come up with a bunch.


Some suggestions are:
What's the ratio of clinical work to administrative duties? When are other providers completing the administrative work?

What is the flow of a clinic day/rounding/OR cases?

How is my time divided in practice environments? (If a role spans more than one including inpatient, outpatient, or OR.)

What other roles (nurse, medical assistant, MD, admin) are part of the team?

Is the patient caseload shared (combined schedule with collaborating MD), or will I have my own schedule/patient list?

Does the practice/department plan to grow the number of APPs? If so, over what time frame?

What seems to be the most difficult part of the job for providers?

5. Look (and act) the part
We've all heard the saying "dress to impress," and when it comes to online job interviews, this certainly applies. You don't need to go overboard, but you should dress professionally.
This might mean a button-up shirt, tie, and suit coat or a dress or business blouse. Make sure to wear pants, socks, and shoes too. The person interviewing you won't be able to see these details but getting fully dressed can help put you in the right mindset.

Throughout your interview, look directly at your web camera instead of at the video feed on your computer screen. It's also important to smile. Having a friendly demeanor and making eye contact throughout the call can go a long way toward establishing you as a front runner.


If you've done your research and are adequately prepared, there's nothing to worry about. You can't predict every question or know exactly how to respond in the moment, but if you keep a positive attitude and roll with the punches, everything will turn out alright. Good luck!