How to Find a Work-Life Balance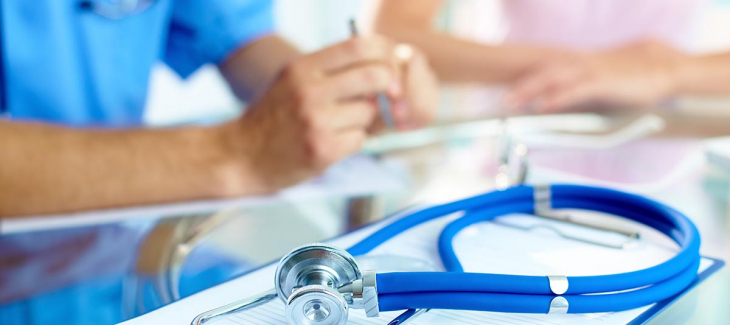 The topic of "work-life balance" continues to be a popular discussion and something that is top of mind for many current and aspiring clinicians. New trainees in both medicine and physician assistant programs are citing that a healthy work-life balance is a top priority for their future careers. Let's dig into how to find a work-life balance for physicians and physician assistants.
The National Academy of Medicine (NAM) has paid attention to this trend and has focused on an initiative related to Clinician Well-Being and Resilience. There are many factors that the NAM cites that can affect clinician well being and that can stretch work-life balance, with patient well being at the center of the equation.
Work styles matter
Considering the generational mix of the current workforce with varying career goals and expectations, it's surprising that a meaningful work-life balance is a common thread across all groups. In 2017, a study by the PEW Research Center demonstrated that Millennials (Gen Y, born 1981-1996) are now the largest segment of the workforce at 35 percent, followed by Gen X (born 1965-1980) at 33 percent, then Baby Boomers (born 1946-1964) at 25 percent, then Gen Z (born 1997-Present) 5%, and finally the Silent Generation (born 1945 or earlier) at 2 percent.
Millennials value work-life balance over finding purpose in work or potential for advancement. Gen X doesn't mind working longer hours, at times, if they are rewarded with extra days off or some flexibility in their schedule; this is, of course, the generation that introduced the term 'work-life balance.' Gen Z sees work as being integrated with life, generally approaching work as an anytime, anywhere responsibility versus being limited to a given work structure. Baby Boomers have typically prioritized work, working long hours at some points to ensure their work was complete before addressing other life priorities. The Silent Generation is known for their focus on hard work in order to maintain job security.
A personal approach
As the shift in priorities for each subsequent generation has moved towards creating workplaces that are increasingly adaptable to fitting an individual's lifestyle, work-life balance or work-life integration should be at the forefront for incorporation into organizations benefits.
A medical professional's definition of what work-life balance looks like will be unique to their personal and professional priorities. Physicians and physician assistants should define and clearly communicate their goals and aspirations with their superior, but also work towards achieving their definition of balance by changing things that are within their own control. If your employer can't offer any help, perhaps it's time to look for a new job.

Redefine success
How can you continue to refine your definition of 'success' related to work-life balance as a practicing physician or physician assistant? Consider these six tools to help create a better work-life balance for physicians and physician assistants:
Finding and implementing time management strategies that lead to more work-life balance
Discovering different ways to say 'no' to new opportunities (typically difficult for high achievers!)

Hint: Try practicing this out loud or even in front of a mirror. If you're used to saying yes to everything, this exercise can help you better adjust to saying no to make time for you.

Creating a bucket list of high priority items
Learning how to turn work 'off' when you're not at work

Hint: Put the phone down and walk away!

Spending time with your spouse/partner
Let's take a look at other tips on restructuring your medical or physician assistant career to improve the potential for finding balance in personal and professional life. Factors you might considering altering or negotiation with your boss might include:
Ways to incorporate telemedicine to allow for more flexibility in physical location
Adjusting your work schedule including call responsibilities or number of hours worked
Delegating responsibilities to other team members or outsourcing responsibilities where possible
How have you created a work-life balance that fits your needs as a physician or physician assistant? What are the barriers to achieving that work-life balance that you are striving towards?