5 Ways for Physician Assistants to Break into Telemedicine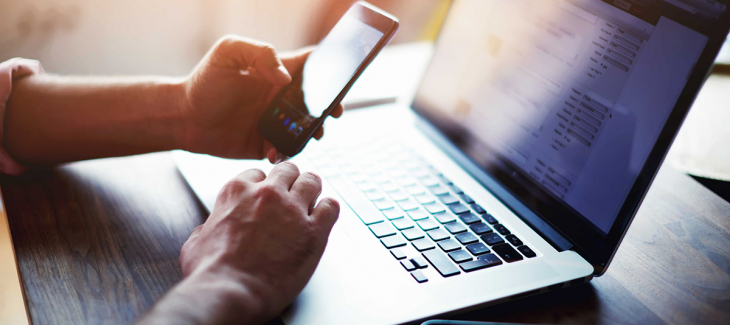 If you haven't already considered pursuing a career in telehealth, now is the perfect time to do so. During the course of the last decade, the telehealth industry has grown exponentially.

A report by the American Hospital Association illustrates this point perfectly. In 2010, only 35 percent of hospitals offered a computerized telehealth system, but by 2017, that number increased to 76 percent.
The pay isn't bad, either. A recent report by talent.com found that during 2022, the average salary for a telemedicine physician assistant in the United States was $117,000 a year.
As more and more healthcare organizations adopt this technology, there's growing opportunity for physician assistants to break into telemedicine.
Whether you're unsatisfied in your current role or simply want to augment your skills and increase your earning potential, telemedicine is worth investigating. Keep reading to learn 5 ways physician assistants can break into telemedicine.
Join a professional organization.

One of the easiest ways for physician assistants to break into telemedicine is by joining a professional organization. For example, The American Telemedicine Association (ATA) boasts over 10,000 members and is the only non-profit healthcare organization completely focused on telehealth. The ATA also works to enhance the visibility of telehealth and promote responsible policy.
Another industry organization that you may want to consider is the International Society for Telemedicine and eHealth (ISFTeH). The ISFTeH's mission is to promote telemedicine and eHealth all over the world.
By joining either of these organizations, you can stay abreast of industry news, increase your professional skills, network with other like-minded individuals, and access educational tools.
Research telehealth policy and platforms.

Did you know that telemedicine has existed for over 50 years? In fact, The American Telemedicine Association has collected case studies since the 1970s. If you're new to the industry and want to really immerse yourself in the field, get up to speed by educating yourself.
It's also important to familiarize yourself with state and federal laws. The Center for Connected Health Policy's (CCHP) comprehensive assessment and compendium of state Medicaid telehealth policies and laws cover all 50 states and the District of Columbia.
No two states treat telehealth exactly alike. So, physician assistants trying to break into telemedicine should do their research accordingly. You can view CCHP's interactive policy map by clicking here.
Get licensed.

Physician assistants trying to break into telemedicine also need to maintain adequate licensing. Just like you need a license to practice medicine in a hospital or clinic, you need a license to practice digitally as well.
The Federation of State Medical Boards says 49 states, including the medical boards of the District of Columbia, Puerto Rico, and the Virgin Islands require physicians engaging in telemedicine to have a license in the state where they practice. There are another 14 states who issue a special purpose license, telemedicine license, or certificate to practice medicine across state lines to allow for the practice of telemedicine.
Here are some tips familiarize yourself with telehealth licensing rules in your state:
Set your schedule.

Once you join a professional organization, do your research, and get your telehealth license, it's time to set your schedule. Telemedicine is unique in that many platforms allow you to set your own hours. For example, if you work at a clinic during the day, you may want to practice telemedicine 3 nights a week from 7 p.m to 10 p.m. That said, compensation for telemedicine depends on volume, so the more time you dedicate to meeting with patients, the more income you can make.
Purchase the necessary equipment.

Finally, physician assistants trying to break into telemedicine should invest in the necessary equipment. Telemedicine relies on high-speed internet connections, blazingly fast buffer speeds, digital cameras, and microphones. If your computer, tablet, or smartphone is over 3-4 years old, you may find yourself facing dropped calls and dealing with unhappy patients. Don't risk it. Set yourself up for success and invest in high-quality, professional equipment.
You'll also want to determine which telemedicine platform to sign up for. There are dozens to choose from, but Healthcare IT News provides a nice roundup.

The novel coronavirus (COVID-19) is having an unprecedented effect on all aspects of our daily lives. Offering your patients access to telemedicine services is an excellent way to protect your staff members and patients, especially the elderly and those with compromised immune systems.
Telemedicine services also promote social distancing. If you can meet with patients over the phone or video chat, there's no risk of exposure. Some states are already making telemedicine more accessible. On Monday, March 16, Massachusetts Governor Charlie Baker, announced a mandate requiring all insurance providers to cover medically necessary telehealth testing and treatment for coronavirus.
Now that you're familiar with how physician assistants can break into telemedicine, it's time to start your search. Instead of turning to Google, streamline the search process at DocCafe.com. Since 2001, we've helped physicians and physician assistants find great jobs.
Even better? You can narrow down your search results specifically for physician assistants or telemedicine careers. Ready to begin?