5 Fastest Growing Specialties for Physician Assistants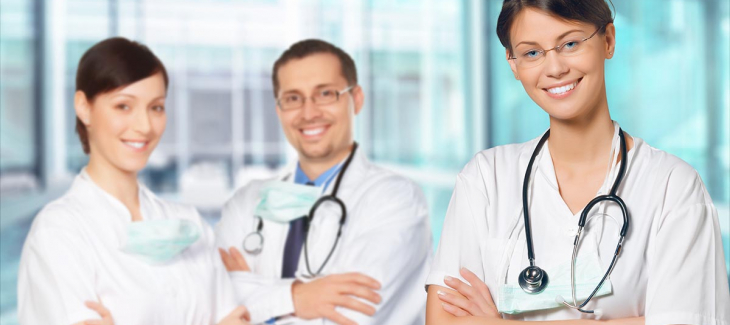 The need for qualified physician assistants is growing exponentially. The 2020 Statistical Report of Certified Physician Assistants, conducted by the National Commission on Certification of Physician Assistants (NCCPA), found that during the last five years alone, the number of Certified PAs increased from 36 to 45 per 100,000 U.S. residents while the average salary for PAs increased by 15.7%.
In addition, the report found that a growing number of PAs are moving into hospital settings and away from office-based practices. As a result, more PAs are entering specific specialties. In this blog, we'll take a closer look at the fastest growing specialties for physician assistants. By the time you're finished reading, you'll see why the U.S. News & World Report ranks physician assistant as the #1 Best Health Care Job in America.
Urgent Care.

A 2018 report conducted by the American Academy of Physician Assistants (APAA) found that while the percentage of PAs practicing emergency medicine has hovered around 10% since 1998, the number of PAs practicing urgent care has doubled during that same period. The report also found that during 2016, 6% of PAs were working in an urgent care setting, compared to between 2-4% in the 90s and 00s. The report also found that PAs working in urgent care see an average of 100 patients per week, but spend significantly less time consulting with physicians about the care they provide compared to PAs in emergency settings. Additionally, the report found that on average, urgent care PAs make $104,500 a year. It seems that flexibility, combined with relatively high income, are two of the main reasons urgent care is one of the fastest growing specialties for physician assistants.
Surgical Subspecialties.

Another addition to the list of the fastest growing specialties for physician assistants is surgical subspecialties. In fact, since 2013, the number of PAs working in surgical subspecialties increased by 70%. Using 2018 data from the NCCPA, VeryWellHealth found that PAs with surgical experience make an average income of $119,852 per year with a median salary of $115,000. In addition to helping surgeons perform operations, surgical subspecialists treat and diagnose patients, provide education for families, do physical exams, and write prescriptions. Some of the fastest growing specialties for physician assistants in terms of surgical subspecialties include:
Orthopedic surgery

Cardiothoracic vascular surgery

Neurology

Gynecologic oncology

Plastic surgery

Ophthalmology
Emergency Care.

Emergency care also makes the list of the fastest growing specialties for physician assistants. Men and women who work well under pressure in fast-paced environments are particularly qualified for this branch of medical care because emergency facilities treat patients on a walk-in basis. For emergency medicine PAs, the average annual salary sits at $123,006. Regular job responsibilities include diagnosis and treatment of acute and chronic illnesses, performing diagnostic tests such as X-rays and blood panels, and writing prescriptions. As of 2017,1% of PAs worked in an emergency care setting.
Internal Medicine Subspecialties.

The Association of American Medical Colleges says that by 2032, America will face a shortage of between 47,000-121,000 physicians. Fortunately, PAs specializing in internal medicine and its subsets are helping fill the gap, which is why internal medicine subspecialties also make the list of the fastest growing specialties for physician assistants. The NCCPA says the average age of an internal medicine PA is 38 and many people who choose to work as a PA stick with the career. Other medical specialties boast an average age of between 40-50, with a growing number of professionals getting close to retirement. In 2017, 9.4% of PAs worked in an internal medicine subspecialty. The same report found that the top three most popular internal medicine subspecialties are cardiology, gastroenterology, and oncology.
Rounding out the list of fastest growing subspecialties for physician assistants is dermatology. This branch of medicine focuses on the diagnosis, treatment, and prevention of diseases that affect the skin. Dermatology PAs also work with patients who are preparing to undergo and recovering from cosmetic surgery. NCCPA's 2018 statistical report of certified physician assistants found that on average, dermatology PAs made $130,000 per year. In another piece of related news, Medscape's 2019 physician compensation report found that dermatology is one of the top-ranking specialties regarding satisfaction with compensation.
As you can see, physicians assistants are entering a variety of specialty areas and making good money doing it. However, it's important you select a field that aligns with your educational background, interests, and skills. If you're ready to pursue a career in one of the fastest growing specialties for physician assistants, we encourage you to start your job search at DocCafe. Click here for a comprehensive list of PA openings we're currently hiring for. With a little bit of research, you're sure to find a position that aligns with your interests and unique career needs. Good luck!