Top 5 Online CME Courses for Physicians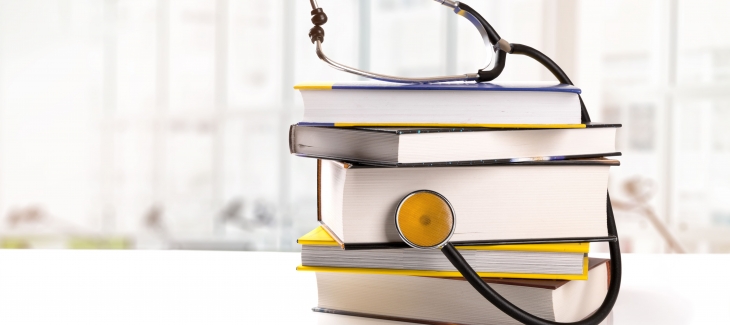 The field of medicine is constantly evolving. With the introduction of several technology-based solutions in the past decade, changes to treatment plans and diagnostic methods occur at an even faster pace. To keep up with the latest methods, concepts, and management options, physicians are required to attend courses for continuing medical education. These courses may be introduced as standalone sessions hosted by individual hospitals, academic centers, or professional bodies, or even as part of an annual conference. Regularly scheduled series like grand rounds, tumor boards, and mortality conferences also offer CME credits. However, in the last few years, there has been a shift towards online modules and webinars that provide CME participation points.
Physicians require CME credits to maintain their license to practice and the minimum number of points required per year may differ from state to state. In addition, specialty medical boards may have their requirements for CME credits, for physicians to maintain their board certifications. Licenses and certifications are required for physicians to practice medicine and provide better job opportunities, lower malpractice premiums and higher reimbursements, as well as maintain the physicians' standing or reputation in the medical community.
Keeping in mind the travel restrictions imposed due to the COVID-19 pandemic, there is a notable shift towards online
CME courses for physicians,
which allow physicians to keep up with their education from the convenience of their own homes or practices. The availability of pre-recorded sessions also makes it possible to attend the CMEs and fulfill the requirements at their own pace.
Here are the Top 5 Online
CME courses for physicians.
American Medical Association (AMA) Ed Hub
Agency for Healthcare Research and Quality (AHRQ)
The Centers for Disease Control (CDC)
Stanford Center for Continuing Medical Education
The Mayo Clinic School of Continuous Professional Development
While CMEs for physicians have been considered cumbersome, tedious, and expensive, it is the most effective way for practicing physicians to gain targeted knowledge of best practices and skills required for their specialty, with the opportunity to implement them immediately on the job. The benefit of this eventually passes on to the patient, as the quality of care delivered is exponentially better, leading to higher patient satisfaction and improved community health outcomes.