6 Best Podcasts for Physician Assistants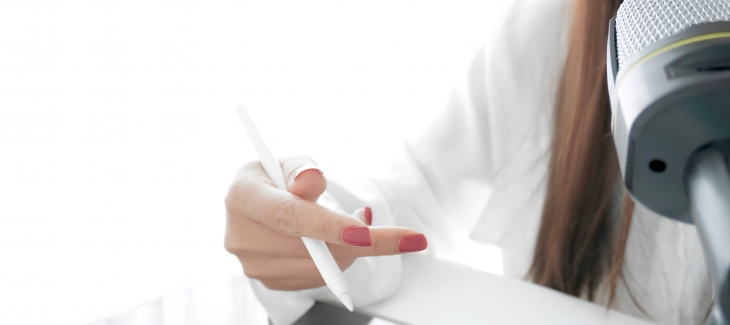 Since 2004, podcasts have become one of the most popular ways for people to follow the news, stay informed, and learn new things. Currently, there are more than
2 million
active podcasts worldwide and more than 48 million available episodes.
Podcasts cover a variety of topics, from current events and politics to true crime, horror, and cooking. There are even podcasts dedicated to professional pursuits like entrepreneurship, information technology, and medicine.
There are dozens of medical podcasts available, but we thought it would be fun to highlight some that specifically cater to physician assistants. Keep reading to see which podcasts made our list.
1.
MTP Podcast - "Meet The PAs"
.
The MTP Podcast is written and hosted by Rachel Thompson, CCPA, BSC, and Rebecca Mueller, PA-C, MSC. Both women currently serve as physician assistants in Ontario, Canada.
In Each episode, Rebecca and Rachel discuss various topics relevant to PAs, including continuing education, career advice, and tips for improving patient care. The podcast also features one-on-one conversations with fellow PAs and medical professionals. It's a fun and engaging way to hear about others' experiences and to learn about different specialties like palliative care, oncology, and internal medicine.
2.
The Audio PANCE and PANRE Physician Assistant Board Review Podcast
.
If you're currently studying to become a physician assistant, this podcast is for you. Hosted by Stephen Pasquini PA-C, the Physician Assistant Board Review Podcast has one goal: improving your performance on the PANCE/PANRE or EOR.
Each episode, Stephen highlights 10 new multiple-choice board review questions. He provides an in-depth overview of each, walking listeners through common mistakes and making suggestions. If you enjoy the content, make sure to sign up for Stephen's newsletter. In it, he provides a daily PANCE, PANRE, or EOR blueprint question that links to a separate lesson on his website. Happy studying!
3.
The Physician Assistant Insider
.
If you're new to podcasts and don't have a lot of free time, start with The Physician Assistant Insider. This program, hosted by Paul Kubin, PA, offers a comprehensive look at a PA's day-to-day life.
Some episodes are catered toward PAs already working in the field, while others provide insight and guidance for students still in training. Since launching, The Physician Assistant Insider has covered a variety of topics, including how to make yourself a competitive applicant, unique PA specialties, and tips for job interviews. With more than two dozen installments to choose from, you're sure to learn something new.
4.
Journal of the American PAs (JAAPA) Podcast
.
Every four weeks, the Journal of the American PAs releases a new installment of its JAAPA Podcast series. Hosted by Kris Maday, PA-C, and Adrian Banning, PA-C, each episode covers various topics relevant to physician assistants.
Ultimately, the goal of the program is to provide ongoing education, as well as news and information regarding clinical research, health policy, and professional issues. If you love building on your current skill set, but rarely have time to sit down and read or catch up on industry news, this is a great way to stay informed.
5.
American Family Physician Podcast
.
If you're a physician assistant who specializes in family medicine, make sure to add this one to your playlist. The program is written and hosted by students and faculty at the University of Arizona's residency program. Each episode runs between 20-40 minutes and covers everything from clinical research and preventive screening recommendations to editorials on topics like "systemic racism" and "America Needs More Family Doctors." All of the content provided is entirely free and the online library contains years of previous episodes. Download and listen offline or stream using your computer, tablet, or smartphone.
6.
Healthcare Success Podcast
.
Healthcare Success is a medical marketing and advertising agency that works with hospitals, clinics, and health systems all over the country. Though their podcasts aren't specifically tailored to physician assistants, the information provided is valuable for any medical professional who wants to expand their knowledge and expertise. The majority of episodes feature content geared toward branding, advertising, and improved communication with patients. However, there's also content on telehealth, emerging medical technologies, and tips for growing your client base.
These are just a few of the best podcasts for physician assistants. Would you add any others to our list? If so, please log in and submit a comment below. We'd love to hear your thoughts.
If you're looking to take the next step in your career, you've come to the right place. Here at DocCafe, we have more than 80,000 active job postings, many of which are specifically for physician assistants. To start browsing the complete list of current openings,
click here
. Good luck and happy hunting.