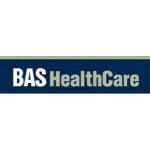 BAS Healthcare
BAS Healthcare
So, why BAS Healthcare?
* Work with competent and compassionate consultants who can best connect you with opportunities nationwide.
*We conduct thorough job searches for our physicians as a complimentary service
* Connect with our comprehensive database of 40,000 nationwide healthcare facilities including a vareity of practice settings and medical specialties.
* We assist with both Locum Tenens and Permanent job searches
Chantilly

,

Virginia

,

United States
Chantilly

,

Virginia

,

United States
Company Information
BAS Healthcare was initially established as a permanent physician search firm specializing in recruiting psychiatrists. Since 1996, we have evolved and grown organically; offering nationwide permanent and locum tenens services to primary care and specialty physicians. To ensure a positive experience, our staff is all well trained, professional, and knowledgeable in the industry. Each recruiting consultant is vetted through a customized screening process that measures motives, values, and personality.
Not only does BAS Healthcare work hard to provide candidates with excellent service and guidance throughout the job search process, but we also offer the following benefits and services for both Locum Tenens and Permanent searches:
Locums Tenens
Competitive Hourly Rates - Higher compensation than employed positions
Weekly Pay
"A" Rated Malpractice Insurance
Flexible Work Schedules
Short and Long Term Options
License Reimbursement
Web-based Time Sheet
Opportunity to evaluate the position before a long-term commitment CPA's
Assistance and guidance with the on boarding process
Permanent
Our services save physicians valuable time
Representation of all practice models; Hospitals, Academics, Multispecialty groups, Group Practice, FQHC's, CHMC, County and State facilities.
Assistance with finding opportunities that qualifies for State and/or Federal loan repayment
Access to complimentary consults with contract and immigration attorneys
Connect with healthcare facilities that sponsor H-1B and J-1 Visas
Company History
Offering Flexible Staffing Solutions Since 1996.
BAS Healthcare continues to provide caring physician recruiting services to our candidates and healthcare providers. We offer complimentary job searching to our candidates and non-exclusive contingency recruitment to our clients. We pride ourselves on developing long term relationships with consistent repeat business, referrals, and satisfied candidates and clients.