Seeking Urology Physician to Join Progressive Health System 90 Mins from Chicago
Carpentersville
,
Illinois
,
United States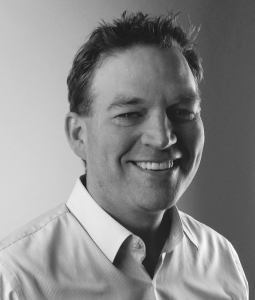 Position Type
Permanent/Full-Time
Work Environment
Hospital Clinic/Private Practice
Location
53511

,

Beloit

,

Wisconsin

,

United States
Job ID: 9802
Practice Details
Seeking a BC/BE Urologist
Assist in the development of da Vinci Robotic Surgical System
Cysto and TUR Prostates, ESWL, Cysto and UD, CYS to ureteroscopy, stone removal, circumcision, reduction of torsion of testis, excision of hydrocele, radial nephrectomy, total nephroureterectomy, ureteroscopy and stone manipulation with stent placement and other general urology procedures
Excellent opportunity to be busy right away
Flexible schedule
Enjoy a great deal of practice autonomy, with support to reduce the burden of non-clinical responsibility from our physician and operations leaders to ensure your success.
Low physician turnover rate
Recruiter's Insight
With a starting salary of up to $75,000 higher than starting salaries in the Chicago market, coupled with the cost of living of 30% lower (compared to Chicago), this physician will have significant purchasing power. Whether you want to build your dream home, pay off your student debt, or retire early, the power to decide is in your hands.
You will enjoy this Southeast, Wisconsin community that is home to 3 multi-billion-dollar companies, less than an hour access to the great Midwest cities of Chicago, Milwaukee and easy commute to Madison, WI to wear Red and white and watch Badger sports.
Your earnings will provide ample room for a great home and wealth accumulation and preservation, with the median home sales price of $103,500 and a stunning 4400 square foot home on the Rock River list for $349,000.
Closest Major City
43 miles to Madison, WI
68 miles to Milwaukee, WI
84 miles to Chicago, IL
Colleges and Universities
Beloit College (in town)
Rock Valley College (about 15 miles; Rockford, IL; Full-time enrollment: 6,269)
University of Wisconsin-Whitewater (about 27 miles; Whitewater, WI; FT enrollment: 11,124)
McHenry County College (about 39 miles; Crystal Lake, IL; FT enrollment: 4,886)
Kishwaukee College (about 41 miles; Malta, IL; FT enrollment: 3,356)
Edgewood College (about 43 miles; Madison, WI; FT enrollment: 2,455)
Northern Illinois University (about 43 miles; Dekalb, IL; FT enrollment: 18,126)
University of Wisconsin Colleges (about 43 miles; Madison, WI; FT enrollment: 10,019)
Recreation
Great access to biking, hiking, birding and water trails, including, Riverside Park - a 9 mile loop to enjoy a run, a bike ride or a leisurely stoll along our beautiful riverfront.
Pearl Lake offers Outdoor attractions include both short-term and seasonal camping, as well as swimming and scuba diving in the pristine waters of beautiful Pearl Lake.
The recreation area offers a large indoor swimming pool, spa, and state of the art fitness center.
Shopping
Cranston Road Shopping Center offers many buisnesses and shops.
Soak in the relaxing atmosphere of a Saturday morning farmers' market.
Families enjoy shopping around the various vendors selling their crafts, flowers, and delicious concoctions.