Neurology position with a total cash compensation of $400,000+ located 2 hours from St. Louis
Carpentersville
,
Illinois
,
United States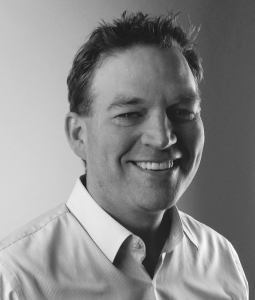 Position Type
Permanent/Full-Time
Work Environment
Hospital Clinic/Private Practice
Location
Quincy

,

Illinois

,

United States
Job ID: 5748
Practice Details
Seeking a BE/BC Neurologist to join two fellowship-trained neurologists, one is a neurohospitalist which is on call 2 weeks a month; he also does outpatient clinic on his weeks in house. The second neurologist is a part time outpatient clinic provider.


Currently, the neurology department treats stroke, Headaches, Parkinson's disease and parkinsonism, Tremors, Multiple Sclerosis, Seizures, Myasthenia Gravis, Neuropathy, Muscle Disease, Electromyography (EMG) and Electroencephalogram (EEG).


We are looking for 2 additional neurologists with flexibility to do inpatient/outpatient, some hybrid telemedicine is optional (Our neurologists do not assist with teleneurology currently).


EMG would be highly preferred.
Botox is a must.


We are a certified stroke center; we use teleneurology in the ED for stroke call.

Sub-specialty support is available in virtually every field. Lab, x-ray, 3T MRI, and extremity CT are present in the clinic building's diagnostic center.

Call schedule is 1:4


Choose 100% outpatient or traditional setting.


Fellows welcome to apply, including Movement Disorders


The right physician can have a very busy and lucrative practice, and will receive strong marketing assistance from the Health System in that regard.
About Employer:
70+ member group of employed physicians, advanced practitioner and allied health providers offering services in 17 different specialties.
327-bed acute-care hospital in Quincy, Illinois. A not-for-profit, non-tax supported, independent hospital is committed to providing compassionate, high-quality care using advanced technology in state-of-the art, comfortable facilities
Grade A hospital: This hospital has earned its second consecutive grade A for hospital safety from the Leapfrog Group. This organization analyzes safety data from hospitals across the country and compares outcomes.
The largest provider of medical care in the 300,000 population Tri-State Area composed of West Central Illinois, Northeast Missouri, and Southeast Iowa.
As a not-for-profit system, we accept all patients regardless of their economic condition or insurance coverage.
The System was named one of the "100 Best Places to Work in Health Care" by Modern Healthcare magazine, and it ranks among the Country's top 8% of hospitals in its level of Information Technology development.
Recruiter's Insight
Earn More and Pay Less. Starting Salary For A Neurologist Is $100,000 To $175,000 More Compared To Positions Located In Chicago, IL and St. Louis, Coupled With A Cost Of Living Of 30% Less In This Community Provides You With Significant Buying Power With The Opportunity To Build Your Dream Home, Pay Down Your Student Loans And Retire Early.
Income Potential. The Income Potential Is Greater Than Most With The Opportunity To Earn In The Top 75th%Tile In The US.

Housing Market. With Average Home Pricing Settled At $108,620 And Where A Desirable 3374 Square Ft. 5 Bedroom/4 Bath Home Sold For $255,000 Building A Quality Of Life With Substantial Savings Is Easy.

The community. The Community Is Welcoming To New Members And Offers A Series Of Fun Events Throughout The Year For Family Members And Getting To Know One Another.

About Employer. This Employer Is Committed To Its Doctors And The Entire Employee Staff And Enjoys Long Term Retention Of Its Key Physician Personnel Due To Exceptional Compensation And Quality Of Life Provided By The Community.
Closest Major City
111 miles to Saint Louis, MO
178 miles to Kansas City, MO
241 miles to Chicago, IL
Colleges and Universities
John Wood Community College (Full-time enrollment: 1,633; Location: 1301 S 48th Street; Public; Website: www.jwcc.edu)
Quincy University (FT enrollment: 1,520; Location: 1800 College Ave; Private, not-for-profit; Website: www.quincy.edu; Offers Master's degree)
Western Illinois University (about 53 miles; Macomb, IL; Full-time enrollment: 10,755)
Southeastern Community College (about 63 miles; West Burlington, IA; FT enrollment: 2,251)
Truman State University (about 66 miles; Kirksville, MO; FT enrollment: 5,553)
Recreation
The City of Quincy is home to an impressive park system. The Quincy Park District consists of 28 parks, a 27-hole golf course, 12 playgrounds and 2 swimming pools, encompassing over 900 acres.
Gardner Park is located on 38 acres at Third Street just North of Locust. A new shelter house was built that features picnic tables and a grill. Nearby are restrooms and a new playground. There is also an outdoor basketball court and a trailer dumping station for campers is available for public use.
Shopping
As The Premier Shopping Center In West-Central Illinois, And Serving Over 300,000 People Around The Tristate Area, Quincy Mall Offers A Variety Of Shopping Among 50 Popular Stores For Shopping.