Practice Psychiatry in the beautiful Black Hills of South Dakota
Carpentersville
,
Illinois
,
United States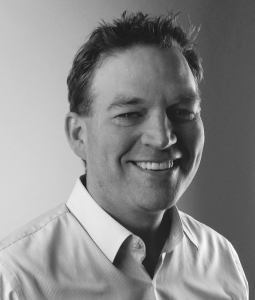 Specialty
Psychiatric-Mental Health
Position Type
Permanent/Full-Time
Work Environment
Hospital Clinic/Private Practice
Location
Rapid City

,

South Dakota

,

United States
Job ID: 11083
Practice Details
Seeking a BE/BC Psychiatrist to join a busy clinic providing both inpatient and outpatient coverage in Rapid City, SD.
Headquartered in Rapid City, S.D., a community-based health care system with a mission to make a difference, every day.
Offers care in 33 medical specialties and serves 20 communities across western South Dakota and in eastern Wyoming.
With over 4,500 physicians and caregivers, comprised of 5 hospitals, 8 specialty and surgical centers and more than 40 medical clinics and health care service centers.
Recruiter's Insight
More Money And Low Cost Of Living. Enjoy A Starting Salary Of Up To $50,000 More Than Minneapolis, Denver and Chicago, Along With A Cost Of Living At Least 30% Lower. You Will Gain A Significant Financial Advantage For Paying Off Student Loans, Buying A Home, And Planning For Your Future.
The Housing Market. With A Mean Home Price Of $166,099. A desirable 3,416 square ft, 4 bedroom, 4 bath home Sitting atop a stunning 1.07 acre lot, offers a spacious, elegant and functional home with three separate decks create a wonderful space to relax and take in the million dollar views can be yours for $369,999.
The Community. Rapid City lies east of Black Hills National Forest in western South Dakota. Its known as a gateway to Mt. Rushmore, the massive iconic sculpture of 4 U.S. presidents.
You can have it all, from adrenaline-charged outdoor activities to thoughtful cultural pursuits and all the heart-stopping scenery in between.
Youre within an hours drive of six national parks and monuments and surrounded by a local culture thats rich with history and artistic expression.
In this land where gemstones and natural wonders have been forming for eons, even the smallest roadside stand holds the promise of a big discovery.
The Employer. This organization is an integrated health care system with the purpose of helping patients and communities live well. The organization, with headquarters in Rapid City, S.D., provides community-based health care in more than 20 communities in two states and 32 specialty areas of medicine. As the largest private employer in western South Dakota, this organization comprises five hospitals, 24 clinic locations and employs nearly 5,000 physicians and caregivers.
This organization is committed to the future of medicine, with medical training partnerships, a medical residency program, and more than 130 active research studies.
Closest Major City
311 miles to Aurora, CO
312 miles to Denver, CO
371 miles to Colorado Springs, CO
397 miles to Lincoln, NE
Colleges and Universities
South Dakota School of Mines and Technology (SDSM&T) has long been recognized as one of the best science and engineering colleges in the county.
Western Dakota Technical Institute provides diplomas and Associate in Applied Science degrees in 25 career fields to more than 4,000 students.
National American University offers a wide variety of bachelor and associate degrees in business.
Recreation
Storybook Island is filled with dozens of larger-than-life sets that depict children's nursery rhymes and tales, including Yogi Bear's picnic basket and the Crooked Man's house.
The Stavkirk Chapel, an exact replica of the famous 830-year-old Borgund Church in Norway, features intricate woodcarvings, strange dragon heads, and ingenious pegged construction.
Fossil skeletons of giant, prehistoric marine reptiles command attention at the Museum of Geology at the South Dakota Schools of Mines and Technology.
The Indian Museum of North America celebrates North American Indian life and history, operating as part of the Crazy Horse Memorial in Rapid City.
Jewel Cave, a national monument, contains more than 132 miles of surveyed passageways in an underground labyrinth that offers rare and unusual calcite crystal formations.
With its jagged cliffs, deep canyons, flat-topped buttes, and rich fossils, Badlands National Park is one of the most stunning geological displays on earth.
Wind Cave, the first cave designated as part of the National Parks system, provides more than 116 miles of mapped corridors and halls, making it the fifth-longest cave in the world.
With four different major collections, the Journey Museum tells the story of the Great Plains.
Shopping
You'll find a variety of shopping available to you while visiting Rapid City.
From the Rushmore Mall to unique downtown shops, Native American arts and crafts outlets and Black Hills gold jewelers, there's plenty of shopping opportunities throughout town.
Experience Rushmore Crossing, Rapid Citys new outdoor mall. Whatever your mood or lifestyle, you'll discover what you're looking for in Rapid City.