Join a busy Orthopedic group in a growing health system!
Carpentersville
,
Illinois
,
United States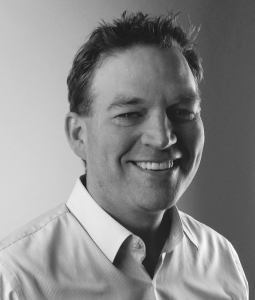 Position Type
Permanent/Full-Time
Work Environment
Hospital Clinic/Private Practice
Location
65613

,

Bolivar

,

Missouri

,

United States
Job ID: 11067
Practice Details
Actively recruiting for an Orthopedic Surgeon.
The ideal candidate will have fellowship training in Foot and Ankle or Hand/Upper Extremity and desire to be a part of a 4 member Ortho call group in a Level 3 ER.
An independently owned and operated rural health delivery system that continues to grow in order to meet the needs of the 130,000 lives across the 8 county service area in rural West Central and Southwest Missouri.
Your office space will be immediately across the street from the hospital and above the Outpatient Surgery Center as well as being across the hall from the Rehab Center.
The surgery center has 6 outpatient surgery suites.
Mako Robot!
Recruiter's Insight
Compensation. The Starting Salary is $50,000 To $75,000 more compared to starting salaries in Kansas/ Tulsa. Coupled with a cost of living of 20% lower than the aforementioned metropolitan areas, provides significant purchasing power to build their dream home, payoff school loans and retire early.
The Housing Market. This small community offers a variety of homeownership opportunities with properties at cost of $349,000 with 5 beds, 5 baths, 3,695 sqft; spacious with a modern look can be yours. If you're looking for a luxury estate, a modest single-family home, or a townhouse, Bolivar has it.
The Community. Bolivar offers residents a low cost of living, sunny weather, lots of local amenities and lots of opportunities for outdoor recreation such as fishing, hunting, camping and boating, public parks, tennis and a public pool. Annual events throughout the city that bring the residents together, and the real estate market has many options for future residents.
The Employer. This organization is committed to the doctors as indicated by the ratings received on physician satisfaction. The Mission Lifeline STEMI Quality Award recognition exemplifies the extraordinary commitment of this hospital to ensure quality care for STEMI and cardiac resuscitation patients. This reflects their outstanding performance.
Closest Major City
121 Miles to Kansas City, MO
174 Miles to Tulsa, OK
189 Miles to Saint Louis, MO
Colleges and Universities
Southwest Baptist University (Full-time enrollment: 2,783; Location: 1600 University Ave; Private, not-for-profit; Offers Doctor's degree)
Drury University (about 28 miles; Springfield, MO; Full-time enrollment: 3,902)
Evangel University (about 29 miles; Springfield, MO; FT enrollment: 2,036)
Ozarks Technical Community College (about 29 miles; Springfield, MO; FT enrollment: 10,356)
Missouri State University-Springfield (about 30 miles; Springfield, MO; FT enrollment: 16,660)
Missouri Southern State University (about 68 miles; Joplin, MO; FT enrollment: 4,456)
Pittsburg State University (about 73 miles; Pittsburg, KS; FT enrollment: 6,838)
Recreation
Visit Silo Ridge Country Club-18 hole championship golf course
Enjoy the Country Days Festival. This fun festival features local vendors, food trucks and musical performances held every year. Come and enjoy everything that Bolivar has to offer for all family members.
Shopping
The Battlefield Mall (located 31 miles away from Bolivar)
C-Street Historic District