Spring into the Season of New Opportunity! Neurology Opportunity 60 miles from Chicago - No Call!
Carpentersville
,
Illinois
,
United States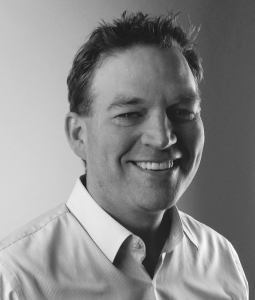 Position Type
Permanent/Full-Time
Work Environment
Hospital Clinic/Private Practice
Location
Kankakee

,

Illinois

,

United States
Job ID: 11089
Practice Details
Absolutely no call
No competition in area
Outpatient practice, rotate Inpatient coverage during the day
Ability to practice in sub specialty area
Full network of support services
Collaborative administration
EPIC EMR
Recruiter's Insight
Best of both worlds!!!
Far enough to avoid traffic, high cost of living and low compensation, but close enough to enjoy the amenities of one of the greatest cities in America.
Comparison between Kankakee and Chicago markets:
Kankakee, IL
Chicago / Suburbs
On average, 1-2-year term with low guarantee
Admit to one hospital
Admit to several hospitals
Limited to no traffic
Congested traffic
Little competition
Heavy competition
Large primary care referral base to build a busy practice quickly
Referral patterns set – difficult to break in
Cost of living up to 25% less than Chicago
High cost of living
Income potential of the MGMA's 75th%tile
Limited income potential due to oversaturation of market
Closest Major City
54 miles to Chicago, IL
129 miles to Indianapolis, IN
133 miles to Milwaukee, WI
142 miles to Fort Wayne, IN
Colleges and Universities
There are 33 colleges within 50 miles of Kankakee.
Kankakee Community College prepares students to transfer to four-year colleges and enter the workforce. An accredited college, KCC awards associate degrees in various subjects.
Some of the colleges not too far away include the University of Chicago, Indiana University Northwest, Benedictine University and Valparaiso University.
Recreation
The Kankakee River Valley is filled with endless outdoor adventure! Experience thrilling activities like championship fishing, horseback riding and scuba diving to more tranquil recreation such as bird-watching, hiking scenic river bluffs, or canoeing the peaceful waters of the Kankakee River.
Grant Park has facilities and parks that host a variety of events, including the annual ""Driving the Dixie"" antique car run. Indoor and outdoor park rentals are available.
Through the Bourbonnais Township Park District, one can explore the woods and prairie line the trails of Perry Farm Park that are perfect for biking, walking and inline skating. Explore the Native American Indian Caves and enjoy the petting zoo. Other facilities include Diamond Point Park, Exploration Station....a children's museum, Recreation Station and Willowhaven Park and Nature Center.
Willowhaven Interpretive Center is a free hands-on nature center that focuses on Illinois wildlife, conservation and natural history with live animal displays, aquariums and exhibits.
Shopping
From fine vintage antiques to fun collectibles, jewelry and glassware, Kankakee County offers visitors a taste of Americana.
From fresh organic produce to locally-raised meats to farm tours, Kankakee County offers farm fresh products.
Shopping spots are destinations in themselves, you dont need any other reason to visit.
Unique shopping experiences with one-of-kind or tailored finds.