Gynecology Only Position - LaFollette, TN - Near the Great Smoky Mountains
Carpentersville
,
Illinois
,
United States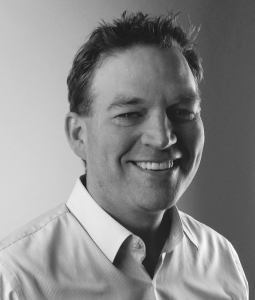 Position Type
Permanent/Full-Time
Work Environment
Hospital Clinic/Private Practice
Location
Only

,

Tennessee

,

United States
Job ID: 11426
Practice Details
Seeking a highly skilled and experienced BC/BE Gynecologist.
The incoming physician will join an established practice. Prefer three plus years' experience.
Special Requirements: General GYN, robotics - not available
Employed Position
Office Space & Equipment are available
Call Coverage - 10 Days per month
Provides GYN services to support the primary care providers in the community
NP in practice serving as a major referral source for surgical procedures
Recruiter's Insight
Compensation. The Starting Salary Is $25,000 To $50,000 More Compared To Starting Salaries In Lexington, KY. Coupled With A Cost Of Living Of 20% Lower Than The Aforementioned Metropolitan Areas, Provides Significant Purchasing Power To Build Their Dream Home, Payoff School Loans And Retire Early.
The Housing Market. 3 beds 3 baths 3,100 sqft This gorgeous custom home has a breathtaking view of Norris Lake, and comes with a garage/workshop! Conveniently located close to boat launches and marinas, this home will make a perfect full time residence or vacation get away! With gleaming hardwood floors, master suite on the main level, and storage galore, this home is the perfect choice. This home can be yours for $342,000.
The Employer. Sits in the heart of Campbell County and has served residents since the 1950's with excellent care with a compassionate heart. Patients can access a large, modern emergency department, state-of-the-art diagnostic equipment and easy patient registration. The hospital also offers an outpatient rehabilitation center and clinics conveniently located in the area.
The Community. Campbell County is called the "soul of the Appalachians", nestled between the Cumberland Mountains and foothills of the Great Smoky Mountains. Campbell County was established in 1806 and offers a unique quality found in small communities. With a historic character, a temperate climate, friendly citizens, and a variety of recreational opportunities Campbell County is a proud community.
Closest Major City
117 miles to Lexington-Fayette, KY
149 miles to Nashville, TN
158 miles to Louisville, KY
183 miles to Atlanta, GA
193 miles to Cincinnati, OH
Colleges and Universities
University of the Cumberlands (about 26 miles; Williamsburg, KY; Full-time enrollment: 3,585)
Pellissippi State Community College (about 30 miles; Knoxville, TN; FT enrollment: 7,271)
Lincoln Memorial University (about 30 miles; Harrogate, TN; FT enrollment: 3,706)
The University of Tennessee-Knoxville (about 32 miles; Knoxville, TN; FT enrollment: 25,483)
Recreation
LaFollette Recreation Center
Lonas Young Memorial Park
Lake Norris
Cumberland Trail (Tank Springs Trailhead)
Shopping
Woodson's Mall
Petals of Grace Flowers-Gifts
Quilt Patch
Common Ground Coffee Shop