Join an Established GI Practice in Central Ohio
Carpentersville
,
Illinois
,
United States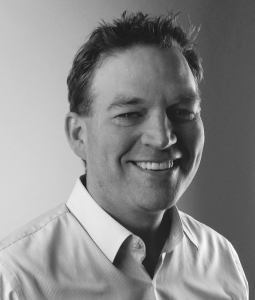 Specialty
Gastroenterology
Position Type
Permanent/Full-Time
Work Environment
Hospital Clinic/Private Practice
Location
29550

,

Hartsville

,

South Carolina

,

United States
Job ID: 11443
Practice Details
Seeking a BC/BE Gastroenterology physician to join a busy, established practice.
The long-standing practice has been part of the community for 33 years.
The practice culture is based on an "old-fashioned" style patient-physician relationship built on trust and mutual respect.
The practice has a strong focus on colo-rectal screenings and patient education.
Access to a large CRCS recall system.
Recruiter's Insight
More Money And Low Cost Of Living. Enjoy A Starting Salary Of Up To $50,000 to $75,000 More Than Cincinnati, OH Metropolitan Area, Along With A Cost Of Living At Least 30% Lower. You Will Gain A Significant Financial Advantage For Paying Off Student Loans, Buying A Home, And Planning For Your Future.
The Housing Market. 4 bd 3 ba 2,816 sqft
This remodeled farmhouse has all the character of the past and all the amenities of the present. Perfect for a 4-H family.2 large, beautiful barns. Fully fenced yard with separate pasture area. Beautifully remodeled interior with large kitchen with island, back stairway, dining and playroom/office area.1st floor primary w/attached bath and another full bath on 1st floor. 2nd floor has 2 bdrms, full bath and 2 additional rooms that could be bdrms, large closets, playrooms, classrooms or office. This home can be yours for $399.000.
The Community With an abundance of state, city and village parks there are many opportunities for outdoor recreation. Walking and bike trails weave throughout the county, and there are plenty of lakes to fish, boat and swim. There are three golf courses within Clinton County and many more in the neighboring counties. A wide selection of shopping, restaurants, sports and cultural events is easily accessible. People choose to live in Clinton County because of the rural beauty and the small town lifestyle they can enjoy while also being convenient to urban amenities.
Have The Perfect Blend Of Work-Life Balance. You'll Find This Organization To Support A Good Work/Life Balance At A Caring, Collaborative Environment Where Leadership Listens.
About Employer. Established in 1951, The Health System has been providing quality healthcare to area residents for over 65 years. A 165-bed hospital located centrally in Wilmington, Ohio, only an hour drive from three of Ohio's major metros: Cincinnati, Dayton, and Columbus. Offers a full range of inpatient and outpatient specialized services, including emergency services, medical and radiation oncology, cardiology, orthopedics, obstetrics, general surgery, diagnostic and interventional radiology and more. The Health System's network of outpatient physician practices and services—including primary care, internal medicine, wound care, neurology, and sports medicine—extends through Clinton, Fayette, and Highland counties in Ohio.
Closest Major City
44 miles to Cincinnati, OH
57 miles to Columbus, OH
103 miles to Lexington-Fayette, KY
126 miles to Indianapolis, IN
132 miles to Louisville, KY
133 miles to Fort Wayne, IN
Colleges and Universities
Wilmington College (Full-time enrollment: 1,212; Location: 1870 Quaker Way; Private, not-for-profit; Website: www.wilmington.edu; Offers Master's degree)
Southern State Community College (about 19 miles; Hillsboro, OH; Full-time enrollment: 2,418)
Central State University (about 19 miles; Wilberforce, OH; FT enrollment: 2,094)
Cedarville University (about 22 miles; Cedarville, OH; FT enrollment: 3,396)
Fortis College-Centerville (about 22 miles; Centerville, OH; FT enrollment: 4,527)
Recreation
Explore 7 Parks Throughout Wilmington
We own and operate seven parks throughout the City of Wilmington.
Each park has its unique contribution of enjoyment to each patron who visits the park. Galvin, South East, and The Point are all neighborhood parks, whereas our three main parks, J.W. Denver Williams Park, David R. Williams Park, and Lytle Creek Nature Preserve, are all the programs we offer a place. Lytle Creek Nature Preserve will offer hiking and other nature-related activities.
The City's approximately 3.5 miles (one way) of recreational trails offer people of all ages and abilities the opportunity to get outside and enjoy nature while getting the benefit of walking, jogging, cycling, skating, or cross-country skiing. The City's recreational trails are open from dawn to dusk throughout the year. The tree-lined 1.2-mile paved surface Luther Warren Peace
Shopping
Walmart Supercenter
Rombach Center - Shopping Center & Mall
Meadow Park Plaza - Shopping Center & Mall