Gastroenterologist Position - Beautiful Foothills of the Great Smoky Mountains - Knoxville, TN
Carpentersville
,
Illinois
,
United States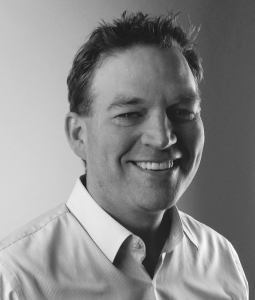 Specialty
Gastroenterology
Position Type
Permanent/Full-Time
Work Environment
Hospital Clinic/Private Practice
Location
Knoxville

,

Tennessee

,

United States
Job ID: 10502
Practice Details
Seeking a BC/BE General Gastroenterologist
Join a hospital owned, large, multi-specialty clinic. Prefer 5+ years' experience.
Special Requirement: EUS & EBUS trained is preferred.
Employed "New" Position required to meet the growing need
Anticipated Call Coverage 1:3
State-of-the-art da Vinci® robotic surgical system
Recruiter's Insight
Compensation. This Internal Medicine opportunity is ideally suited for a top trained physician who seeks to live in Knoxville, TN and be near the Smokey Mountains.
You know that your talents and skills warrant a strong salary and exciting bonus structure for high income potential.
The Housing Market. The median home value in the Knoxville market is $134,200. The median price of homes currently listed in Knoxville is around $209,900. This desirable community has homes of 3,023 Square Ft. 4 Bedrooms/4 Baths with an estimated value of around $300,000's.

The Community. You picture yourself living in a Knoxville community that enjoys a variety of neighborhoods that will suit any type of living. The city has served as the hub of the region since its founding on 1791. The best of its Appalachian heritage remains today - a strong work ethic, a family-centered community, and an intense respect for the natural beauty that envelops the region.
The Employer has a tremendous reputation as being committed to its staff of doctors and medical professionals, providing exceptional compensation, a life and career balance and dedicated to long term retention of its key physician personnel.
Closest Major City
147 miles to Lexington-Fayette, KY
155 miles to Atlanta, GA
161 miles to Nashville, TN
179 miles to Charlotte, NC
189 miles to Louisville, KY
Colleges and Universities
The University of Tennessee-Knoxville (Full-time enrollment: 25,483; Location: 527 Andy Holt Tower; Public; Website: www.tennessee.edu; Offers Doctor's degree)
Pellissippi State Community College (FT enrollment: 7,271; Location: 10915 Hardin Valley Road; Public; Website: [Register to View]
South College (FT enrollment: 1,236; Location: 3904 Lonas Road; Private, for-profit; Website: www.southcollegetn.edu; Offers Doctor's degree)
Johnson University (FT enrollment: 901; Location: 7900 Johnson Dr; Private, not-for-profit; Website: www.johnsonu.edu; Offers Doctor's degree)
Recreation
The Volunteer Landing on the riverfront in Knoxville is home to the Women's Basketball Hall of Fame and the Gateway Regional Visitor Center.
In the four-county Knoxville area are hundreds of thousands of acres of parks and recreational space, including 800 miles of forests, 800 square miles of trout streams, and seven major Tennessee Valley Authority lakes that provide more than 11,000 miles of shoreline and 1,000 square miles of water surface.
Chilhowee Park and Tyson Park
Much of Knoxville's outdoor and tourism activity centers around the Great Smoky Mountains National Park, located 45 minutes from downtown Knoxville.
There are miles of trails and trout streams are found in Cherokee National Forest, an hour's drive south of Knoxville.
Knoxville Zoological Park is home to more than 800 exotic animals and is full of family fun and adventure.
At the Candy Factory Building, visitors can see chocolatiers at work at the South's Finest Chocolate Factory, which features more than 100 candies made and sold on the site.
Shopping
Knoxville boasts three large shopping malls, Knoxville Center, Simpson Enterprises, and West Town Mall, and more than two dozen other shopping centers.
In the downtown area, there are several areas of retail activity, including Market Square Mall.
Knoxville's historic downtown warehouse district, called The Old City, is a bustling area of dining, shopping, and entertainment nestled in restored nineteenth-century brick warehouses.
Near the University of Tennessee at Knoxville campus, Cumberland Avenue is noted for its shops.