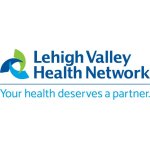 Lehigh Valley Health Network
Lehigh Valley Health Network
Life is full of partners. Your health deserves one too. Lehigh Valley Health Network is one of America's best hospitals and one of the nation's top places to work. Our unique culture fosters dedication, communication, respect and team work and values the contribution of every physician, nurse and staff member. Our award-winning network has been listed as one of America's Best Hospitals for 23 straight years by U.S. News and World Report, and was named among the top five academic medical centers in the U.S. by the University Health System Consortium (UHC).
Allentown

,

Pennsylvania

,

United States
Allentown

,

Pennsylvania

,

United States
Company Information
Lehigh Valley Health Network (LVHN) is comprised of thirteen (13) hospital campuses plus numerous health centers, physician practices, rehabilitation locations, ExpressCARE sites and other outpatient care locations in ten (10) eastern Pennsylvania counties. We provide acute care in all major clinical areas in state-of-the-art medical-surgical and critical care units. We have hospitals in Allentown, Bethlehem, Easton, Hazleton, Pottsville, Dickson City and East Stroudsburg with nearly 75,000 admissions and more than 300,000 emergency department visits each year. LVHN Medical Staff Includes over 1,900 providers employed by Lehigh Valley Physician Group represent 50+ medical specialties in more than 300 practice locations. Our health care professional provide amazing care every day. Learn more, about us, and the scope of our network.
Company History
Lehigh Valley Health Network has been serving the greater Lehigh Valley and surrounding communities for over 100 years. We have expanded to meet the community's growing and changing health care needs.