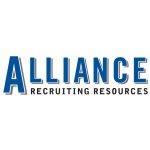 Alliance Recruiting Resources
Alliance Recruiting Resources
Because facility managers and practitioners are demanding more than traditional locum services can provide, Alliance has designed and implemented innovative contract staffing solutions to meet and exceed those needs.

Whether you are a veteran or a new medical professional, we can assist you in achieving your career goal.
Houston

,

Texas

,

United States
Houston

,

Texas

,

United States
Company Information
Alliance Recruiting Resources, headquartered in Houston, TX, was founded in 2001 by healthcare staffing executives with over 35 years experience in all facets of the medical personnel industry.
Company History
Company research results prior to formation disclosed traditional locum services were not keeping up with the facility or practitioners changing needs; best practice development and innovation had fallen behind. Yet due to shortages in most specialties, locum business has expanded to over fifty agencies clamoring for providers and most offering outdated methods. The market needed a new voice.