Geriatric Psychiatrist openings in Manhattan & NJ - private practice, no income cap!
Saint Peters
,
Missouri
,
United States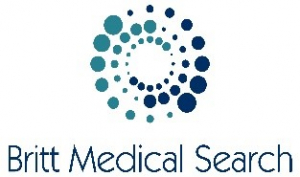 Specialty
Psychiatry-Geriatrics
Position Type
Permanent/Full-Time
Work Environment
Hospital Clinic/Private Practice
Location
New York

,

New York

,

United States
Private practice of Psychiatry & Geriatric Psychiatry is seeking a Psychiatrist or Geriatric Psychiatrist to join its team. We have a constantly growing influx of highly-functioning patients, family members and top-tier facilities needing our services for therapy and counseling with medication management.


Current need is to cover 3 geriatric locations in Manhattan and 2 in Rockland County, NY. You will also be given referrals for our Manhattan office.

You will be provided patients for you to see in a number of different settings, including private practice in our offices, private upscale outpatient facilities we take care of in Bergen County, NJ and Manhattan and private practice at our local hospitals for those interested.

We offer private individual therapy sessions, family therapy, group therapy, supportive therapy.

Treatment of anxiety and depression, psychotherapy, psychopharmacology, motivation sessions, life coaching, support groups, stress relief, cognitive behavioral therapy, treatment of stress causing physical or emotional symptoms, insomnia, PMS.

Grief support, healthy weight support, smoking-alcohol-substance-cessation support.

Our practice uses a holistic mind and body approach including acupuncture, massage and reiki.




Memory and dementia evaluations, competency evaluations, private care of patients at Assisted Living facilities, Independent Living facilities, and Nursing Homes.

Compensation & Benefits:

This opportunity is a highly paid position without a salary cap and practice partnership possibilities are available. It provides autonomy and flexibility within the framework of a collaborative and supportive team. As part of our practice, you will have the flexibility and freedom of scheduling that allows for a healthy work-life balance, and our wonderful office staff are always available to help you coordinate, per your preference and convenience. We do not participate with or depend on Managed Care.

Our doctors are either W-2 Employees or Partners. This is not a salaried position but rather a position based on productivity as is the case in private practice. We will share with the Physician a percentage of the fees collected for services provided.  This creates no cap on how much compensation you can earn.  We will pay fifty percent (50%) of fees collected for services performed and billed by us as compensation.


Community:


Our practice is located 22 miles from Newark Liberty International Airport, in gorgeous green Bergen County, NJ with additional offices in Manhattan, NY. Our NJ location boasts some of the best schools and shopping centers in the country. It is very safe, family friendly, and only 20 minutes from Manhattan, NY.
APPLY NOW or TEXT Job #EC209460 and email address to [Register to View] .


Search all of our provider opportunities here: brittmedical.com/search-current-jobs