Assistant Professor of Psychology, College of Humanities and Sciences, Thomas Jefferson University, East Falls Campus
Philadelphia
,
Pennsylvania
,
United States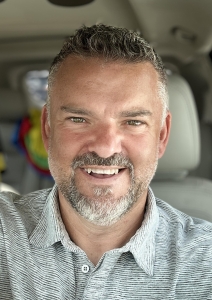 Occupation
Physician Assistant
Specialty
Psychiatric-Mental Health
Degree Required
MPAS/MHS/MMSc/MPH
Position Type
Permanent/Full-Time
Work Environment
Hospital Clinic/Private Practice
Location
19129

,

Philadelphia

,

Pennsylvania

,

United States
The successful candidate will conduct research and scholarship in their discipline and teach courses in the undergraduate major. Candidates should also be prepared to teach specialized courses in experimentally-based areas, such as Developmental Psychology, Cognitive Psychology, Learning Theory, and the candidate's specialty area. The standard teaching load is nine credits per semester.
EDUCATION REQUIRED: Candidate must have a research doctorate or a foreign equivalent to a U.S. doctoral degree in an experimentally-based area of Psychology. ABD candidates will be considered.
The College of Humanities and Sciences at Thomas Jefferson University seeks to hire an Assistant Professor of Psychology on the tenure track, with scholarly expertise in any of the following specializations: developmental psychology, cognitive psychology, learning theory, neuroscience or other experimentally-focused psychology specialization. Experience in teaching core psychology courses, including Introduction to Psychology and Developmental Psychology, and specialty courses in experimentally-based areas is preferred; the ideal candidate will have a record of excellence in teaching at the university level. A record of strong scholarship in the candidate's field(s) of expertise as well as demonstrated engagement in the pedagogy of active student learning is required.
APPLICATION PROCEDURES:
Interested candidates must submit an on-line application/CV; [Register to View] Job ID # 9294206
Please email [Register to View] questions regarding submitting an on-line application/CV.
As part of the application process candidates must also submit as single pdf to [Register to View] an application containing a 1) letter of interest, 2) curriculum vitae, 3) a statement of teaching philosophy, 4) statement of research interests and 5) the contact information of (3) professional references addressed to Dr. Barbara Kimmelman, Dean, College of Humanities and Sciences, Jefferson (Philadelphia University + Thomas Jefferson University), 4201 Henry Avenue, Philadelphia, PA 19144-5497. Application deadline is January 5, 2024.
Jefferson (Philadelphia University + Thomas Jefferson University) – East Falls Campus founded in 1884, is a fully accredited, private university with 4,000 part- and full-time students from 38 states and 42 countries. The University offers more than 60 undergraduate and graduate degree programs leading to the Associate of Science, Bachelor of Science, Bachelor of Engineering, Bachelor of Architecture, Master of Science, Master of Business Administration and doctoral degrees (Ph.D. and OTD). The University offers career-oriented education that blends liberal and professional studies in a way that enables students to grow as individuals and as highly skilled designers, business leaders, architects, health care professionals and scientists. Visit [Register to View] for more information.
Jefferson includes Thomas Jefferson University and Jefferson Health, a dynamic university and health system with broad reach across the Delaware Valley. Jefferson is the second largest employer in Philadelphia and the largest health system in Philadelphia based on total licensed beds.
Through the merger of Thomas Jefferson University and Philadelphia University in 2017, our University includes ten colleges and four schools. We are an NCAA Division II university and an R2 national doctoral university offering undergraduate and graduate-level programs that provide students with a forward-thinking education in architecture, business, design, engineering, fashion and textiles, health, medicine and social science.
Jefferson Health, the clinical arm of Thomas Jefferson University, has grown from a three-hospital academic health center in 2015, to an 18-hospital health system through mergers and combinations that include hospitals at Abington Health, Aria Health, Kennedy Health, Magee Rehabilitation and Einstein Healthcare Network. We have over 50 outpatient and urgent care centers; ten Magnet®-designated hospitals (recognized by the ANCC for nursing excellence); the NCI-designated Sidney Kimmel Cancer Center (one of only 70 in the country and one of only two in the region); and one of the largest faculty-based telehealth networks in the country. In 2021, Jefferson Health became the sole owner of HealthPartners Plan, a not-for-profit health maintenance organization in Southeastern Pennsylvania. We are the first health system regionally to create an aligned payer-provider partnership.
Jefferson's mission, vision and values create an organization that attracts the best and the brightest students, faculty, staff, and healthcare professionals, as well as the most visionary leaders to drive exceptional results.
OUR MISSION:

We improve lives.

OUR VISION:

Reimagining health, education and discovery to create unparalleled value

OUR VALUES:

Put People First, Be Bold & Think Differently and Do the Right Thing
As an employer, Jefferson maintains a commitment to provide equal access to employment. Jefferson values diversity and encourages applications from women, members of minority groups, LGBTQ individuals, disabled individuals, and veterans.