Physician Assistant Tyler, TX
Merion Station
,
Pennsylvania
,
United States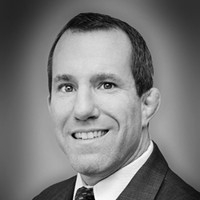 Occupation
Physician Assistant
Specialty
Physiatry/Physical Medicine & Rehabilitation
Degree Required
MPAS/MHS/MMSc/MPH
Position Type
Permanent/Full-Time
Work Environment
Clinic/Private Practice
Location
Tyler

,

Texas

,

United States
Physician Assistant Tyler, TX
We are looking for a Physician Assistant to join our medical practice full time in Tyler, TX. We have a state-of-the-art medical practice in Eastern TX. We are looking for a provider to join our dynamic medical team 2 days per week to start, then increase to 4 days per week (Monday – Thursday) after a 90-day training period. Our ideal candidate is compassionate, enjoys helping other on their journey to health and wellness, is a great communicator, and a team player/collaborating with a team of healthcare professionals for comprehensive patient care. Some job responsibilities will include examination and treatment of diabetic neuropathy patients and occasional wound care.
About us:
We are an integrated medical office that combines the expertise of medical and health professionals from multiple disciplines, and we have been proudly serving our community for over 15 years. Our team of professionals work together to provide our patients access to a large variety of treatments and services to achieve health and wellness. Our primary goal is to restore, renew, and regenerate our patient's body to optimum health. As a group, we are dedicated to every detail to make sure our patients have the best chance of living the highest quality of life. Focusing on resolving the root issue is the best approach for quality long-term heath, rather than the traditional medical model of simply medicating symptoms. We believe that our patient's health is their most valuable asset, and we are dedicated to helping them make the best decisions to reach their health goals. We have a team of medical professionals including nurse practitioners, and medical support staff. We provide an array of services that include wound care, neuropathy, and joint injections to name a few. We aim to create and implement an efficient plan to meet the needs of every individual.
Duties:
Direct patient care
Patient evaluations (medical history, physical exam, review pertinent medical records/imaging/diagnostics)
Order and review diagnostic tests, labs, and imaging
Diagnosis
Treatment plan formulation
Treatments to include IV, laser and shockwave therapy, injections, and wound care (training will be provided)
Patient education as to the diagnosis, treatment plan options, pre and post treatment care
Collaboration with the MD and medical team for comprehensive care
Documentation, progress notes, and reports- timely and accurate
Qualifications:
Graduation from an accredited PA program
PA Licensed to practice in TX
Schedule:
Monday – Thursday (9-6) after 90-day training period
Salary (range):
$60-$80 per hour plus bonus compensation
Benefits:
Bonus compensation based on total collections
Paid Vacation/PTO
World Class training for all treatments offer/educational advancement
Healthcare coverage possible
4-day work week
We have an exceptional team of healthcare professionals and experienced administrative staff, and we are looking for a motivated and compassionate PA to join our team. We offer competitive pay, educational advancement, great benefits and the chance to work with a dynamic team providing the best, most comprehensive care. If this sounds like the job opportunity for you, then please contact us.
Please send your resume to [Register to View]
Brian Torchin / CEO
HCRC Staffing
Office [Register to View]