Experienced Internal Medicine Nurse Practitioner or Physician Assistant Wenatchee, WA
Wenatchee
,
Washington
,
United States
Occupation
Physician Assistant
Specialty
Internal Medicine
Salary
$53.85 – $84.09 • hourly
Position Type
Permanent/Full-Time
Work Environment
Clinic/Private Practice
Location
98801

,

Wenatchee

,

Washington

,

United States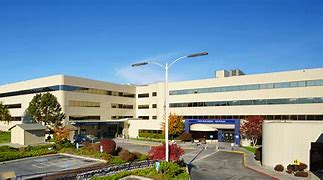 Pay range Competitive yearly salary, ranging between $53.85 - $84.09 per hour based on experience
Our team
Robust Internal Medicine group includes 8 physicians and 3 APPs. Specialty partners available for consults. Embedded pharmacist.
Why Join Confluence Health
4-day work week available
Outpatient only with no call
Lab, X-ray, CT scan and MRI onsite
Multi-specialty clinic with supportive team and specialists readily available for support
EPIC Electronic Medical Record
Work / Life Balance and Benefits
Recognized by the AMA as one of 44 organizations for committed efforts to improve satisfaction and reduce burnout.
Signing bonus, matching 401k, life insurance, long term disability insurance, plus more
Confluence Health Internal student loan repayment up to $24,000
Relocation stipend of $5,000 in first paycheck
Continuing medical education allowance of $4,000 every two years
Generous healthcare benefits
Government site qualified – HPSA Score 13
Mentoring program
What We Are Seeking in a Candidate
Experienced Nurse Practitioner or Physician Assistant
Ability to obtain an active license in Washington State
Concise and compassionate communication skills to educate patients and families
Ability to thoroughly document and maintain comprehensive patient records
Being fully vaccinated against COVID-19 is an essential requirement of working at Confluence Health. Religious and medical exemptions will be considered upon request
Why We Live Here
More than 200 days of sunshine annually
Nestled between the foothills of the Cascade Mountains and the Columbia River, Wenatchee is surrounded by opportunities for hiking, camping, skiing, snowboarding, white water rafting, kayaking, fishing, and backpacking
Family friendly environment with safe communities and opportunities for the entire family to be involved in music, culture, and arts
Historical museum, performing arts, community festivals and celebrations for the family
Excellent Parks and Recreation Department with year-round youth and adult activities
Public and private school systems that complement the individual learning styles of students including STEM, trade, and project-based education
Local community college allows opportunity for high school students to earn their AA and high school diploma at the same time
Competitive interscholastic athletics and club sports
Median home price $413,000, low power rates, and no state income tax (Redfin.com)
How to Apply
To speak with a recruiter please call [Register to View] x27971.