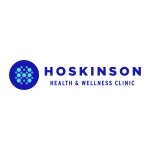 Hoskinson Health & Wellness Clinic
Hoskinson Health & Wellness Clinic
As a Physician at Hoskinson's Health & Wellness Clinic you will find:

The opportunity to work for a family owned Physician run clinic
The ability to be innovative and think outside the box
The staff needed so that you can "just be a Doctor"
A work life balance
All the tools you need to do your job without any company bureaucracy
Life in a small family orientated town with a great school system, access to the beautiful outdoors, but close to all the larger city amenities
Gillette

,

Wyoming

,

United States
Gillette

,

Wyoming

,

United States
Company Information
Your whole health, for your whole life
We're here because we want to make an actual difference for our patients. We get to make our patients' lives better! Each of our care providers and team members plays a vital role in providing top-quality care for our patients.


Connection makes the difference
We believe you're more than the reason you're coming in. By hiring true professionals who know how to connect with those in their care, we're better able to give honest options for care and treatment. It's not a system, it's support.
Prospective, not reactive
By determining the risk for specific diseases to develop, or at least detect the disease's earliest onset, we can intervene early enough to provide maximum benefit. Our goal: Keep preventable diseases from occurring in the first place.
No two people's biochemistry and environments are the same, so it only makes sense that every care plan is personalized and assessed along the way to make sure it's working for you. We really want people to do well.
Living past 90 is one thing, but living well past 90 is another. Our care plans are designed with the long view in mind – so you're healthy, functioning, and vital into some of the most rewarding years of your life.
The way the healthcare system works is that the whole system costs everyone more money once a major medical event (like a heart attack) happens – by preventing these events from happening in the first place, we keep costs down across the entire healthcare system.



Company History
This clinic is family owned and Physician run. It was started by Doctors Mark Hoskinson and son, William Hoskinson and founded by brother Charlie Hoskinson. They believe in owning state of the art equipment, thinking out of the box, and having a "one stop shop" with every specialty in house, a state of the art lab, a compound pharmacy, and a whole department based on anti aging and a health lifestyle.