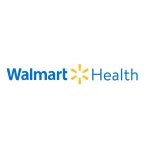 Walmart Health
Walmart Health
Walmart is committed to making health care more affordable and accessible for customers in the communities we serve. To expand on this commitment, we launched Walmart Health to provide affordable, transparent pricing for key health center services for local customers, regardless of insurance status.

The customer is at the heart of all we do. We are focused on the needs of the patient and customer. We are partnering with several on-the-ground health providers to be a first-of-its-kind health center to deliver primary and urgent care, labs, x-ray and diagnostics, counseling, dental, optical and hearing services all in one facility.
Bentonville

,

Arkansas

,

United States
Bentonville

,

Arkansas

,

United States
Company Information
Walmart, the Fortune #1
Company
and the nation's largest private employer, is helping people save money and live better, healthier lives. We strive to be a center of wellbeing in the communities we serve, and we have a unique opportunity to provide access to affordable healthcare to millions of people. We need passionate healthcare professionals to help us achieve our mission.
How many states do you do business in? (Select the option that best fits your organization.):
Up to 6 State System