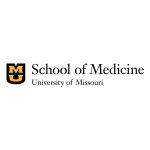 University of Missouri School of Medicine
University of Missouri School of Medicine
The University of Missouri is located in Columbia, MO. In addition to the University Physicians Clinic, the University of Missouri Health Care encompasses five hospitals: the University Hospital, The Ellis Fischel Cancer Center, the Missouri Psychiatric Center, the Missouri Orthopedic Institute, and the Women's and Children's Hospital. The University Hospital is a 247-bed acute care hospital and home to the region's only Level I trauma center and helicopter service.

 Columbia, MO – The city of Columbia has a population of 116,906. With over 600 restaurants, 49 public parks, indoor and outdoor live theater and music, and more than a dozen annual cultural festivals, the city has a lot to offer. There are numerous walking trails, including the famous MKT Nature and Fitness Trail that winds through Columbia for 8 miles and then connects to the 227-mile-long Katy Trail. Columbia is also home to nationally renowned public schools, including two top-ranked high schools.
Columbia

,

Missouri

,

United States
Columbia

,

Missouri

,

United States
Company Information
At the University of Missouri School of Medicine and MU Health Care, our mission is to save and improve lives — through exemplary education, research and patient care. Together with the Sinclair School of Nursing and the School of Health Professions, our vision is to be the premier and transformational academic health system for Missouri.
We are located in the lively and welcoming
city of Columbia
, which is an oasis of education, diversity and culture in the middle of our state.
Our health system leaders are aligned with the four-campus University of Missouri System with the goal of leveraging our rich resources and unique capabilities to better the lives of the state's people.
Richard Barohn, MD
, executive vice chancellor for health affairs and Hugh E. and Sarah D. Stephenson Dean, MU School of Medicine, leads the health system, collaborating closely with MU Health Care CEO
Ric Ramsom
and Vice Chancellor for Health Affairs
Nim Chinniah
. Together, they share a strategic vision for elevating the health system in the state and beyond.
Company History
One of the defining strengths of our integrated academic health system is a firm commitment to clinical care.

Our clinical faculty are members of University Physicians, the largest group practice plan in mid-Missouri, which assures a salary and incentive program competitive with other academic health systems in the U.S. In the past decade, MU Health Care has solidified its position as the market share leader in our region, which covers 25 counties with a total population of almost 800,000. We have six hospitals, more than 50 clinics and multiple affiliations that have improved patient access in Columbia and surrounding communities. Amid a pandemic, we opened a new primary care clinic, committed to opening another and broke ground on a seven-story patient care tower for children's and birthing services. We also treat mid-Missouri's most complex cases, providing more than 80 specialties and subspecialties and offering the region's only:

Children's Hospital
Level 1 Trauma Center
Comprehensive Stroke Center
Level IV Epilepsy Center
Level I STEMI Center