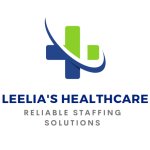 LEELIA'S HEALTHCARE
LEELIA'S HEALTHCARE
We offer highly competitive rates.
We support and empower our physicians.
We give you access to exclusive career opportunities.
Easton

,

Maryland

,

United States
Easton

,

Maryland

,

United States
Company Information
LEELIA'S HEALTHCARE provides comprehensive, multi-specialty, high quality, cost-effective staffing solutions.
LEELIA'S HEALTHCARE gives you access to outstanding career opportunities. This is where you could take your career goals to the next level and build your schedule around your personal life.
Our physicians' job satisfaction and well-being are of utmost importance to us. We are firm believers that the only way to deliver high quality care, is to empower and support those who are in charge of the care delivery process.
When partnering with LEELIA'S HEALTHCARE, you do not need to worry about completing extensive licensing and credentialing applications. We have a specialized team that will guide you through each process and take the burden off your shoulders.
LEELIA'S HEALTHCARE focuses on opening new doors for you and granting you access to endless career opportunities. We appreciate that our clinical team is our most valuable asset. Thus, we continuously strive to ensure that our providers feel supported, fairly compensated and appreciated.
Our compensation rates are highly competitive. In addition, we offer all our providers a flexible schedule and access to full-time, part-time and locum tenens opportunities.
How many states do you do business in? (Select the option that best fits your organization.):
Single State