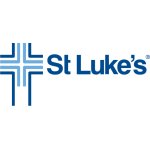 St. Luke's Health System - Boise, ID
St. Luke's Health System - Boise, ID
St. Luke's Health System is Idaho's largest employer and most awarded health system, with a medical staff of over 1,800 physicians and advanced practice providers. Made up of eight hospitals around central and southern Idaho, we are proud to be the only locally owned and operated, physician-led, not-for-profit health system in the state. St. Luke's has been awarded as one of the Top 15 Health Systems in the country for the sixth consecutive year, designated by Truven Health Analytics. St. Luke's has been awarded by IBM Watson Health as one of the Top 15 Health Systems in the country for the seventh consecutive year. Only two health systems have received this recognition more years than us – Mayo and Asante. We are committed to providing high quality patient care and positively impacting the lives of those in our community. St. Luke's enjoys an outstanding reputation as both a quality employer and a superior healthcare organization.

St. Luke's recognizes has a focused effort to provide value-based care and understands that because prevention is of the upmost importance, care coordination is essential. Within St. Luke's Health System, new processes are making it easier for providers to connect patients with resources that will allow them to live healthier lives. St. Luke's Health Partners serves value-based patients through a coordinated network of supporting staff. Clinicians and others within the network work together to track progress or watch for problems that need to be addressed and review data to identify areas where patients may need help.

St. Luke's Strategy 2020 puts forth our vision for the future. It is St. Luke's three-year strategic plan, and accounts for the strong foundation on which we are building and our understanding that we have a responsibility to evolve so we can meet the needs of our communities for the next 100 years.

Strategy 2020 is how we plan to get from where we are today to where we must be for those we serve, and to fulfill our vision to be the community's trusted partner in providing exceptional, patient-centered care.
Together with our communities and community partners, we will:
Evolve– We will transform how we work to deliver on population health by improving outcomes and lowering costs.
Earn Trust– We will be our communities' preferred provider by delivering coordinated, affordable and accessible care.
Engage– We will be a trusted partner as we work with our neighbors and friends to support healthy communities.
Boise

,

Idaho

,

United States
Boise

,

Idaho

,

United States
Company Information
https://www.stlukesonline.org/about-st-lukes/careers
How many states do you do business in? (Select the option that best fits your organization.):
Up to 3 State System