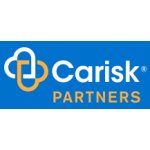 Carisk Partners
Carisk Partners
Miami

,

Florida

,

United States
Miami

,

Florida

,

United States
Company Information
Carisk Partners is a specialty risk transfer, care coordination company serving insurers, government entities, self-insured plan sponsors and other managed care organizations.
With a foundation in behavioral health, Carisk's end-to-end combined solutions include risk-transfer, care coordination of delayed recovery, complex catastrophic cases and MBHO services. Carisk Partners aims to improve outcomes and reduce overall cost of quality care by applying best practices and a patient-centered approach to manage complex challenges for the Group Health, Casualty and Auto markets.
Carisk Partners is committed to transforming the way patients and clients access highest quality care and support services. We strive to do well by doing good through or relentless compassion, superior service, transformative innovation and exceptional communication. Our employees are change makers delivering successful outcomes and ensuring our patients and families we serve each feel the love while working with us on their Pathway 2 Recovery.

Carisk's Pathways 2 Recovery is a proprietary system and patient-centered approach to managing complex cases. Every patient who has their care coordination entrusted to us goes through a Pathway 2 Recovery to increase the likelihood of a stellar outcome.