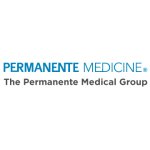 The Permanente Medical Group, Inc.-Kaiser Permanente
The Permanente Medical Group, Inc.-Kaiser Permanente
Beyond the chance to practice truly integrated care, our physicians are provided with many personal and professional opportunities, including research, teaching and participation in leadership activities. We also offer an exceptional compensation and benefits package – one designed to provide you with the most comprehensive, preventive and catastrophic health coverage possible, all the while building your financial security for retirement.
Oakland

,

California

,

United States
Oakland

,

California

,

United States
Company Information
The Permanente Medical Group is the largest medical group in the United States — and one of the most distinguished. Through nation-leading quality, preeminent research, and superior technology systems, our 9,500 physicians and 44,000 nurses and staff are delivering superior clinical outcomes that are having a positive and often life-changing impact on the health and well-being of our more than 4.6 million patients in Northern California.
We are a leader in disease prevention, early intervention, and world-class specialty treatment, including cardiovascular care, perinatal care, neurosurgical care, sepsis survival, and more. Our collaborative and coordinated approach to medical care enables physicians in nearly 120 specialties to work together and apply sophisticated technology and high levels of medical expertise to benefit the lives of our patients. Our physicians innovate every day for better outcomes for patients, supported by some of the most comprehensive disease registries in the world and an integrated health care model.
Through this innovative, personalized, and technologically advanced approach to health care, we continue to set the standard and raise the bar in making high-quality care more connected, more convenient, and more accessible — all with the goal of delivering the best clinical outcomes for our patients.
Company History
Our history of integrated care and the dedication of our exceptional physicians across specialties has led to The Permanente Medical Group along with Kaiser Foundation Health Plan receiving recognition and accolades for our commitment to quality from organizations such as NCQA, JD Power and Associates, American Medical Group Association, The Joint Commission, Leap Frog and many others. Our dedication to quality in patient care has resulted in our members having 30 percent lower risk of dying from heart disease and 10 percent lower chance of experiencing a stroke compared to those who are not members.