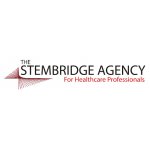 The Stembridge - Salient Agency
The Stembridge - Salient Agency
Unlike the majority of my colleagues, I have 23 years of hospital experience, with 12 of those years acting as an in-house recruiter. Additionally, I am a Fellow in the American College of Healthcare Executives, a professional accomplishment found mostly among Hospital CEO's and other senior administrators.
Cullman

,

Alabama

,

United States
Cullman

,

Alabama

,

United States
Company Information
During his twenty-three years representing the second largest hospital in Georgia, W. Asbury Stembridge, Jr., FACHE had a driving passion to provide the highest quality healthcare to his hometown Macon, GA. This passion energized his quest to find the most qualified physicians in the country to join his hospital staff and become valuable community members. Asbury recognized early on that successful recruitment efforts had to be more than mutually beneficial to the hospital and the new staff member. The resulting placement had to benefit the community with enhanced medical services and prideful civic responsibility.
As Executive Partner of The Stembridge Agency, LLC, Asbury is offering his skills which assist the best and brightest healthcare professionals to locate opportunities that will ensure them the most advantageous path to grow their careers and skill sets, as well as, find a hometown for their families to prosper.
Asbury has been married to Helen Gibson Stembridge for 40 years and has two children. Asbury and the family are avid college football fans having been UGA Bulldog season ticket holders for 38 years. Asbury is also an accomplished humorist and corporate speaker focusing on healthcare humor. He is the author of the comedy book, "You Know It's Time for a Second Opinion When…" found on the Humor tab of this website.
Company History
Asbury is a Fellow of the American College of Healthcare Executives, a board member of the Georgia Association of Healthcare Executives, a past president of the Georgia Society for Physician Services and Recruitment (a society of the Georgia Hospital Association), a former healthcare lobbyist in Georgia, and a member of the National Association of Physician Recruiters. Asbury is an alumnus of Georgia Southern University with a Bachelor of Business Administration – Finance. Both Asbury and his wife, Helen, are former members of the College of Business Advisory board for GSU.