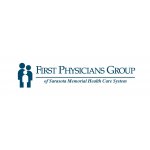 First Physicians Group of Sarasota Memorial Health Care System
First Physicians Group of Sarasota Memorial Health Care System
First Physicians Group is one of the Gulf Coast's foremost primary and specialty care groups. The group is comprised of over 370 Physicians and Advanced Practice Providers in 44 different specialties and 66 sites throughout Sarasota and Manatee Counties. It is backed by the tradition and strength of Sarasota Memorial Health Care System.

Our physicians have been carefully selected and have earned a reputation as being some of the community's best physicians. Their backgrounds include some of the most prestigious universities in the nation. They are all Board Certified, and the group includes specializations such as in Dermatology, Family Practice, Gastroenterology, GI/ONC, Gynecology/Oncology, Internal Medicine, IM/Peds, Neurology, Obstetrics/Gynecology, Pediatrics, Perinatology, Physiatry, Robotic and Minimally Invasive Surgery, Cardiovascular/Thoracic Surgery, Urology, and many more.
Sarasota

,

Florida

,

United States
Sarasota

,

Florida

,

United States
Company Information
Sarasota Memorial Health Care System, an 839-bed regional medical center, is among the largest public health systems in Florida. With 8,000 staff, over 1,400 providers and 750 volunteers, it is Sarasota County's largest employer.
Sarasota Memorial is a full-service health system, with specialized expertise in heart, vascular, cancer, and neuroscience services, as well as a network of outpatient centers, long-term care and rehabilitation among its many nationally recognized programs. Sarasota Memorial is the only hospital providing Level II Trauma, obstetrical services, pediatrics and Level III neonatal intensive care in Sarasota County. The hospital was also awarded its 4th Magnet designation – the nation's highest honor for excellence in nursing.
Company History
First Physicians Group was formed in 1994 by Sarasota Memorial Hospital. Now more than 29 years later, we continue to be one of the best and strongest providers of primary and specialty care in the region.