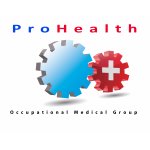 ProHealth Medical Group
ProHealth Medical Group
This Medical group is owned and operated by physicians who themselves work at the clinic and care about the wellbeing of its medical staff and their families. We pride ourselves by offering excellent salary, bonuses, benefits, and opportunities for growth and advancement.
Encino

,

California

,

United States
Encino

,

California

,

United States
Company Information
ProHealth-CVO is a well-established Occupational Medicine and Urgent Care Medical Group with clinics in Los Angeles, Glendale, San Fernando Valley, and Bakersfield We offer employee health care to many large and small companies in the California Central Valley, and Los Angels County and the surrounding areas. As a Multi-specialty medical practice it has specialists in the field of Internal Medicine, Family Practice, Orthopedic Surgery, Hand Surgery, Rehabilitation Medicine, physical therapy, Neurology, and others.

Company History
ProHealth-CVO has been providing occupational medicine services in Los Angeles and Bakersfield areas for at least 15 years.