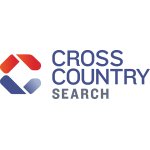 Cross Country Search
Cross Country Search
Today, Cross Country Search retains the entrepreneurial spirit and the close relationships with clients that we nurtured as a smaller organization. At the same time, we have expanded our services to include not only physician, but advanced practice, nurse, allied health and therapy recruitment, as well as diversified solutions such as recruitment partnerships, marketing services, and in-house recruiter staffing and infrastructure development.
Saint Louis

,

Missouri

,

United States
Saint Louis

,

Missouri

,

United States
Company Information
As the healthcare industry's preeminent direct-hire talent acquisition partner, Cross Country Search (Cejka Search) offers the national healthcare community a full suite of innovative and solution-focused talent management solutions.

By focusing on the unique challenges that healthcare providers face trying to attract top talent in a quickly evolving market, our prescriptive approach allows us to solve problems, supply talent, and fill process gaps allowing our clients to focus on achieving their mission-critical business goals.

Our solutions are flexible and focused on meeting needs across a broad spectrum of professions (physician, nurse, advanced practice, allied, and non-clinical), ranging from one-off sourcing solutions to consulting services, to enterprise RPO.

We build lasting candidate relationships by leveraging best-in-class technologies that span the continuum of the talent recruitment process. Our talented recruitment consultants are among the most tenured in the healthcare staffing industry, bringing a high degree of market and subject matter expertise to each search that we are engaged to perform. We deliver results. The proof is in the quality of our candidates, the expertise of our search consultants and the enduring nature of our partnerships.