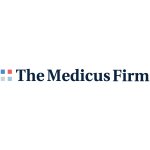 The Medicus Firm
The Medicus Firm
Work with experienced Search Consultants who are ready to listen to your professional and personal needs and help guide you through the interview and selection process. Our retained model ensures professionalism and confidentiality, enabling you to maintain control of your search and your CV. The Medicus Firm attracts the brightest, best, and most experiencedconsultants by offering the most competitive compensation packages and a great work environment. The Medicus Firm's retained model is cost effective even for large healthcare systems. Therefore, unlike many retained firms, our opportunities include metropolitan areas, college towns, coastal areas, in addition to community hospitals. Therefore, The Medicus Firm can offer you exclusive access to a number of desirable locations, saving you time and legwork in your search.
Dallas

,

Texas

,

United States
Dallas

,

Texas

,

United States
Company Information
From offices in Atlanta and Dallas, The Medicus Firm model stresses accountability and benefits from our vast, direct experience in difficult recruitment environments. Our recruitment staff's experience is unrivaled and our model is unmatched in terms of protecting our clients from unreasonable financial exposure. The Medicus Firm has proven to be an excellent alternative to traditional contingency or retained physician search efforts.
Company History
The Medicus Firm is the result of a 2009 merger of Medicus Partners and The MD Firm. The Principals of the two firms capitalized on an opportunity to unite two well-respected, growing organizations with common goals.