Additional Neurosurgeon needed to support a large referral base at a top 150 Healthcare System!
Carpentersville
,
Illinois
,
United States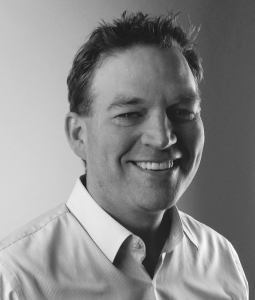 Specialty
Surgery-Neurosurgery
Position Type
Permanent/Full-Time
Work Environment
Hospital Clinic/Private Practice
Location
Cedar Rapids

,

Iowa

,

United States
Job ID: 11063
Practice Details
Established team of 1 physician and 2 Advanced Practitioners; One PA dedicated to surgical assist
Established practice serving the Cedar Rapids community
Opportunity to practice in an established and growing clinic and to have the multi-regional collaboration support with other Neurosurgeons
Fully integrated system with clinics and hospitals on EPIC EMR to improve care coordination
Average of 20-25 patients per day, during a full clinic day
Average of 8-10 Surgical cases per week
8 days of call required per month; Additional stipend pay for above 8 days
Ability to work as a team member to improve the health of the people and communities we serve
Specialty care/surgical procedures: Spinal, Carpal tunnel, stimulators, and pumps
Evaluates, interprets, and coordinates information to make decisions and recommendations regarding patient care
Patient-focused, friendly, and willing to collaborate in a team environment
Excellent communication (written and verbal), analytical and problem-solving skills
Recruiter's Insight
Compensation. The Starting Salary Is $75,000 To $125,000 More Compared To Starting positions located in Madison and Chicago. Coupled With A Cost Of Living Of 20% Lower Than The Aforementioned Metropolitan Areas, Provides Significant Purchasing Power To Build Their Dream Home, Payoff School Loans And Retire Early.
The Housing Market. 4 beds 4 baths 4,584 sqft Beautiful English Tudor with just under 5000 sq ft of living space. Situated on a wooded acreage All of the rooms in this home are enormous. On the main floor you'll find a wonderful 2 story great room that features beautiful floor to ceiling fireplace and windows. There's separate living and dining areas too. The kitchen has excellent storage and countertop space. French doors from kitchen lead to 3 season porch that overlooks private back yard. . This home can be yours for $369,900.
The Community. Cedar Rapids preserves a small-town atmosphere in a metropolitan setting. The industrial and cultural center of eastern Iowa, the city has undergone growth and development as it gains prominence in high-technology industries and in export trade. Expansion has been carefully monitored by civic leaders, however, so that international business may be conducted at an unhurried pace and residents may maintain their midwestern traditions. Cedar Rapids is the seat of Linn County and adjoins the city of Marion.
The Employer. Organization recognizes the need for a quality work-life balance. Collaborative physician / hospital partnership to better serve Cedar Rapids community. As the area's leader in heart care, this organization offers a full spectrum of advanced cardiovascular services, from prevention and diagnostics through treatment and cardiac rehabilitation. Leading heart hospital and has been recognized as a Truven Top 50 Heart Hospital six times for offering better outcomes for our patients with comprehensive cardiac services. For more than 40 years, we have performed open-heart surgery in Cedar Rapids, as a trusted leader, specializing in innovation and the latest technology.
Closest Major City
139 miles to Madison, WI
207 miles to Milwaukee, WI
207 miles to Chicago, IL
218 miles to Saint Paul, MN
223 miles to Minneapolis, MN
Colleges and Universities
University of Iowa (about 24 miles; Iowa City, IA; Full-time enrollment: 24,735)
Hawkeye Community College (about 46 miles; Waterloo, IA; FT enrollment: 7,160)
University of Northern Iowa (about 55 miles; Cedar Falls, IA; FT enrollment: 10,816)
Upper Iowa University (about 60 miles; Fayette, IA; FT enrollment: 5,275)
Recreation
Cedar Rapids has the largest park system in Iowa, with more than 75 parks on more than 4,000 acres of land.
Recreation facilities include 6 aquatic centers, 50 ball fields, 30 volleyball courts, 3 outdoor ice rinks, 4 cross-country ski trails, 50 tennis courts, and 30 soccer fields.
For the golfing enthusiast, the city also has 4 municipal golf courses, 4 privately owned golf courses, and 3 country clubs.
At Cheyenne Park, dog owners can use an 18-acre, fenced, off-leash dog exercise area. The area is also home to many miles of nature trails.
The Cedar Valley Nature Trail, once a railroad bed, offers 52 miles of trails for biking, hiking, and skiing through recreation areas, along riverbanks, and through small towns.
The Sac and Fox National Recreational Trail follows Indian Creek through wooded areas and is used for hiking, horseback riding, bicycling, skiing, and dog sledding.



Shopping
Target
Tanger Outlet Mall
DICK'S Sporting Goods
JCPenney
Wal-Mart