This job is archived
Vein Disease Physician - Out-of-Network Private Practice
Chicago
,
Illinois
,
United States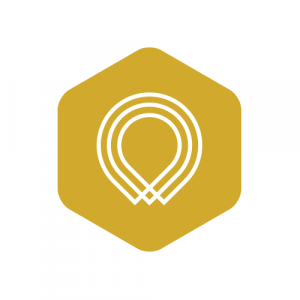 Specialty
Surgery-General
Salary
$500,000 – $600,000 • yearly
Position Type
Permanent/Full-Time
Work Environment
Clinic/Private Practice
Location
San Diego

,

California

,

United States
OPEN POSITION:
- Physician, Vein Disease
- Out-of-Network
- Physician-Owned Private Practice


SCHEDULE OPTIONS:
- Full-Time
- Part-Time to Full-Time


OFFICE HOURS:
- Monday through Friday
- 9:00am to 5:00pm
- No Nights
- No Weekends
- No On-Call


COMPENSATION:
- $500,000 to $600,000 Annual Income
- Base Salary + Regular Bonuses
- Malpractice Insurance w/ Tail Coverage
- Health / Dental / Vision Insurance
- 5 Weeks Paid Time Off
- Professional Expenses Paid
- Full Package Negotiable


LOCATION:
San Diego, California


COMPANY PROFILE:
This multi-site private practice opened in 2015 and offers a range of services in the area of vein disease treatment, all delivered in a comfortable, boutique, concierge-type setting. Being privately owned by physicians, their offices offer providers the day-to-day comfort and autonomy of working in small private offices, while being supported at a higher level due to being a multi-site organization. They are seeking new providers due to growth.


POSITION DESCRIPTION:
Physicians see an average of 20 patients per day with the support of on-site sonographers and clinical assistants, who also assist with charting and documentation.

Specific duties consist of:

- initial consultations
- follow-up visits
- VenaSeal
- ClariVein
- radiofrequency ablation
- laser ablation
- sclerotherapy

The practice sees patients for, among other conditions:

- leg cramps / swelling / heaviness
- spider veins
- varicose veins
- venous insufficiency
- restless leg syndrome

The office uses the NextTech EHR.

There are no on-call, evening, or weekend duties, providing excellent work/life balance.

Please note that the practice is out-of-network.

While the practice will provide full training, all applicants must have general vascular access experience, which would ideally include placing ultrasound-guided IVs and/or central lines. The ability to easily train in those areas can be accepted in lieu of direct experience, depending on the provider's specialty area and work experience.


REQUIREMENTS:
- active California medical license (or ability to apply immediately)
- DEA
- Board Certification, relevant field
- training in surgery, cardiology, or interventional radiology preferred
- general vascular access experience required


HOW TO APPLY:
To apply for this position, please send your CV to Jenn Kunkel at [Register to View] or call [Register to View] .

Please visit [Register to View] to view a full list of available opportunities with CHS Recruiting.