Large Orthopedic Group seeking an Orthopedic Surgeon specializing in Sports Medicine for TN
Carpentersville
,
Illinois
,
United States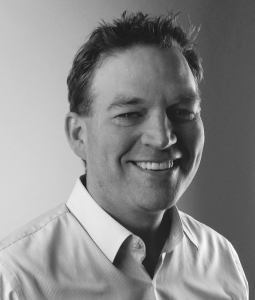 Position Type
Permanent/Full-Time
Work Environment
Hospital Clinic/Private Practice
Location
Kingsport

,

Tennessee

,

United States
Job ID: 10974
Practice Details
Seeking an orthopedic surgeon specializing in Sports Medicine to join a practice in Kingsport, Tennessee.
Serving patients in the Southwest Virginia and Northeast Tennessee area for more than 30 years.
With fellowship trained and specialty trained orthopedic physicians, provides services in ankle, back, elbow, foot, hand, hip, knee, neck, shoulder, spine, and wrist.
Recruiter's Insight
Compensation. The Starting Salary Is $50,000 To $75,000 More Compared To Starting Salaries In Knoxville, TN Coupled With A Cost Of Living Of 20% Lower Than The Aforementioned Metropolitan Areas, Provides Significant Purchasing Power To Build Their Dream Home, Payoff School Loans And Retire Early.
The Housing Market. 3 beds 2 baths 2,185 sqft Beautiful Home offers a cozy living room with a wood burning fireplace, spacious kitchen with granite countertops, and beautiful hardwood floors throughout. This home can be yours for $299,000.
The Community.
Kingsport is a city full of originals. Pal's Sudden Service was born here, as was the recipe for the Original Long Island Iced Tea. The hand-carved carousel is a beloved original too, as is our music, brews, cultural experiences and outdoor adventures. As a city of makers, more originals are soon on the way!
The Employer.
Strives to bring the very best in neuroscience to the community of Kingsport, TN. This town of roughly 50,000 is part of a regional population of nearly half a million people. This neuroscience practice operates out one of the three tertiary centers. The size of the community requires an additional neurosurgeon to meet its need. The practice is looking forward to adding a team member with the skill and energy to meet the demands of this Level 3 trauma center and growing region.
Closest Major City
132 miles to Charlotte, NC
149 miles to Lexington-Fayette, KY
157 miles to Greensboro, NC
207 miles to Durham, NC
207 miles to Cincinnati, OH
213 miles to Louisville, KY
218 miles to Atlanta, GA
Colleges and Universities
Northeast State Community College (about 9 miles)
East Tennessee State University (about 19 miles)
King University (about 22 miles)
Tusculum College (about 29 miles)
Recreation
36+ parks located throughout Kingsport
Bays Mountain Park is a 3,550-acre nature preserve and the largest city-owned park in the state of Tennessee. Offering a variety of features, visitors to Bays Mountain Park can enjoy a picturesque 44-acre lake, a Nature Center with a state-of-the-art Planetarium Theater, Animal Habitats featuring wolves, bobcats, raptors and reptiles, and an Adventure Ropes Course complete with a 300-ft. zip line
Brickyard Park is a 43-acre premier sports facility and community park, located on property formerly owned by General Shale, Inc.
Shopping
Fort Henry Mall
Kingsport Pavilion
Downtown Kingsport
East Stone Commons
Kingsport Farmers Market
Reedy Creek Terrace