Oncologist opportunity just north of Destin, FL - great support, leading group, no inpatient call
Saint Peters
,
Missouri
,
United States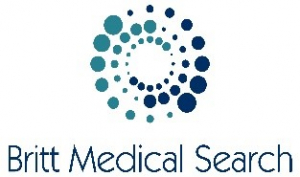 Specialty
Oncology-Medical Oncology
Position Type
Permanent/Full-Time
Work Environment
Hospital Clinic/Private Practice
Location
Crestview

,

Florida

,

United States
Seeking a BE/BC Oncologist (Medical or Hematology Oncology) to join dynamic team in the Florida Panhandle due to fantastic growth. This a vital location to the community and to the organization itself, with a strong presence in the panhandle.

5 day clinic schedule per week

Join 1 other physician, 1 APP with an additional pending APP hire

Cases are about a 75% oncology and 25% hematology mix

Expected patient volume – 18-20 patients daily.

No inpatient call required, but do provide Inpatient consults at local hospital

Shared responsibility of taking emergent after hour clinic calls with 2 radiation oncologists

Chemo Supervision required in clinic.

Rad Onc support at clinic.

Group offers:


Cutting-edge treatments and deploying advanced technologies which assist help our patients in achieving the best possible life outcomes.
A strong commitment to aligning clinical research with care and a strong commitment to supporting all physicians in both their patient care and career development experiences.
People centricity is at the heart of what we do—whether that person is a patient, a referring doctor, a partner, or someone in our team. We aim to build a culture of 'care' that is patient focused, and performance driven.
With a network of state-of-the-art clinics, we provide world-class healthcare that focuses on cancer treatment—including advanced radiation therapies, the latest surgical techniques and medical oncology.
Connect with Physicians internationally around best practices, research, and development
Our Values: Empathy – Innovation- Partnership- Bravery

Join one of the leading providers of integrated cancer care in the United States, Australia, United Kingdom, and Spain and a leading provider of cardiology care in Australia.

We provide cancer care at more than 440 centers worldwide, offering the state of the art treatments and deploying advanced technologies which assist help our patients in achieving the best possible life outcomes.

We have over 300 centers in the US. also offer urologic and pulmonology care in the U.S. through our integrated medical offices.

Every year the group has a team of over 5,000 employees and physicians globally, with over 400,000 patient visits per year.

Comprehensive Support – We take care of everything from HR, to finance and billing, marketing, compliance or our in-house pharmacy allowing you to focus on what you love: treating patients

The Community:

The Panhandle of Florida was named #15 for "Fastest Growing Cities in the United States" according to USA Today in May 2019. The population has grown 18.1% since 2010, creating opportunities for both small and large businesses to flourish exponentially. This in turn, has increased job opportunity rates by a whopping 45%. The Panhandle isn't just growing, it's thriving with explosive potential.

The city is located 30 miles inland from the beautiful Gulf of Mexico and has one of the highest elevations in the state (236 ft) so there is much less risk for flooding, storm surge, or damage caused by high winds. The crime rates in the area, according to have been steadily decreasing over the past few years thanks mostly to a healthy local economy and the police force putting pressure on high-crime areas. You'll definitely get more for your money when it comes to housing here compared to Destin and Fort Walton Beach. Okaloosa County school district was named one of the "Top 3" school districts in the entire state of Florida.



APPLY NOW or TEXT Job #EC222522 and email address to [Register to View] .


Search all of our provider opportunities here: [Register to View] />