Full-Time Nephrologist (Physician) - H1B Applicants Welcome
Chicago
,
Illinois
,
United States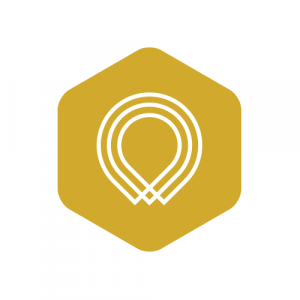 Salary
$250,000 – $300,000 • yearly
Position Type
Permanent/Full-Time
Work Environment
Clinic/Private Practice
Location
Newburgh

,

New York

,

United States
OPEN POSITION:
Physician - Nephrologist


SCHEDULE:
- Full-Time
- Monday through Friday
- Block Schedule
- Rotating On-Call Duties


COMPENSATION:
- $240,000+ Starting Base Salary, negotiable dependent upon experience
- $10,000 Sign-On Bonus
- Partnership Track Option
- Malpractice Insurance
- Health/Dental/Vision Insurance
- Paid Time Off
- Annual CME Allowance
- 401k
- Package Negotiable


LOCATIONS:
- Poughkeepsie, New York
- Kingston, New York
- Newburgh, New York

This practice operates 3 outpatient clinic locations and is contracted to staff 6 hospitals and 7 dialysis centers in the surrounding area. All locations are within a 20-minute driving radius and providers are assigned to locations in week-long blocks to offer continuity in schedule/commute.


COMPANY PROFILE:
This multi-site nephrology practice has been serving patients in the Hudson Valley since 2012. They currently employ 8 physicians and 4 nurse practitioners, along with a robust support staff of administrative and clinical team members, and are hiring due to growth.



POSITION DESCRIPTION:
The new physician will rotate on a regular schedule between outpatient offices, hospitals, and dialysis centers. All locations are in a small geographic area (a 20-minute driving radius) and schedules are made in week-long blocks.

The job duties and patient volume vary by work setting, but in all locations physicians are fully supported by assistants, have all necessary resources, and use an EHR.

In the outpatient clinics:

- 20 to 25 patients per day
- outpatient nephrology care
- consultations
- follow-up visits
- PowerCharts EHR

In the hospitals:

- volume varies by hospital; maximum of 40 patients
- rounding
- consultations
- no admission duties

In the dialysis centers:

- oversight of nurse practitioners
- minimal patient care
- nearly all patient care provided by nurse practitioners

On-call is 1 weekend per month and there has historically been little-to-no activity while on-call. The practice schedules 3 physicians each weekend, with each provider assigned to a different area. One physician covers the northern territory, which includes 2 hospitals with a census of 25 patients total. The second physician covers the central territory with multiple facilities, working with a nurse practitioner who's on-site for acute triage. The third physician covers the southern territory with a census of 15 to 25 patients.


REQUIREMENTS:
- New York medical license
- DEA
- Board Certified or Eligible, Nephrology
- no experience required
- H1B visa candidates are welcome to apply


HOW TO APPLY:
To apply for this position, please send your CV to Jenn Kunkel at [Register to View] or call [Register to View] .

Please visit [Register to View] for a complete list of available positions through CHS Recruiting.