Hospital Employed Urgent Care Position in Indiana - Excellent Benefits, Sign-on, Student Loan Assistance
Carpentersville
,
Illinois
,
United States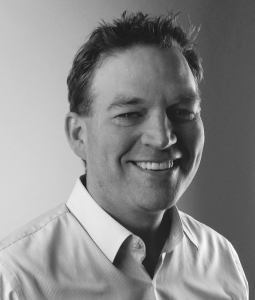 Specialty
Family Practice-Without OB
Position Type
Permanent/Full-Time
Work Environment
Hospital Clinic/Private Practice
Location
47374

,

Richmond

,

Indiana

,

United States
Job ID: 11087
Practice Details
Seeking a patient-centered Urgent Care physician to join our Urgent Care service line in four locations.
Full-time hospital employed position
Team: 1 Physician, 15 full-time APPs and 8 PRN APPs, support staff (MAs, Nursing Assistants, Case Management, Office Staff)
Schedule 12-hour shifts, 8am - 8pm
Average patient volume: 25-35 per day
4 Urgent Care locations
CLIA certified lab within office
Collegial co-workers and staff (many with 15+ years at the practice)
Opportunity to work with Family Medicine residents and 3rd and 4th year medical students
Recruiter's Insight
More Money. Starting Salary is $50,000 to $75,000 More Compared With Starting Salaries For Comparable Opportunities Located In Indianapolis, Cincinnati and Dayton, Coupled With A Cost Of Living Of 30% Less In This Community Provides You With Significant Buying Power With The Opportunity To Retire Early.

Income Potential. The Income Potential Is Greater Than Most With The Opportunity To Earn In The Top Earners In The US.
The Housing Market. With Average Home Pricing Settled At $143,346 And Where A Desirable 3143 Square Ft. 5 Bedroom/3 Bath Home Sold For $170,000, Building A Quality Of Life With Substantial Savings Is Easy.
The Community. Live in this community and get elsewhere with ease. This community welcomes a diversity of cultures and voices with educational and spiritual directions. A part of the Brookville Lake Whitewater Memorial State Park Complex, Brookville Reservoir lies in the historic east fork of the Whitewater River Valley. The lake property has more than 25 miles of hiking trails, boating opportunities, and nationally known recreational and sport fishing. Two beaches and more than 400 campsites make this an ideal family vacation spot.

About Employer. This Employer offers nationally recognized quality and technology with a personal touch. Their growing team is known for going the extra mile to make sure patients and families are made to feel as comfortable and cherished as possible when they find themselves in need of our services on the main campus or at one of numerous satellite facilities in the region of Indiana and Ohio that we serve.
Closest Major City
52 miles to Cincinnati, OH
67 miles to Indianapolis, IN
91 miles to Fort Wayne, IN
101 miles to Columbus, OH
118 miles to Louisville, KY
Colleges and Universities
Indiana University-East (Full-time enrollment: 2,867; Located in Richmond, IN)
Earlham College (FT enrollment: 1,106; Located in Richmond, IN)
Miami University-Oxford (about 24 miles; Oxford, OH; Full-time enrollment: 17,670)
Miami University-Hamilton (about 36 miles; Hamilton, OH; FT enrollment: 2,906)
Sinclair Community College (about 38 miles; Dayton, OH; FT enrollment: 13,779)
Ball State University (about 38 miles; Muncie, IN; FT enrollment: 20,254)
University of Dayton (about 39 miles; Dayton, OH; FT enrollment: 10,392)
Recreation
Richmond hosts the Indiana Football Hall of Fame, and home to legendary athletes, entertainers, authors, artist, musicians and industries that have attracted international attention in their respective fields.
Richmond offers many outdoor fun like boating, fishing, hiking, and more.
Throughout Richmond, there are recreational activities for all ages, interests and skill levels. They provide a wide array of opportunities to learn something new, socialize with other like-minded individuals, or get fit and stay fit.
Shopping
The Richmond Square Mall has many stores and buisnesses.
No matter if you're looking for a special toy for a favorite child, a hand-crafted piece of art, a one-of-a-kind antique, or a yummy treat, the staff at the Old National Road Welcome Center will be happy to help you find just the right specialty shop for your browsing pleasure.