Emergency Medicine - Physician
Lafayette
,
Louisiana
,
United States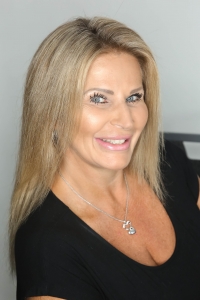 Specialty
Emergency Medicine
Position Type
Permanent/Full-Time
Work Environment
Clinic/Private Practice
Location
Florence

,

Arizona

,

United States
SCP Health is a physician-led team of clinical and operational experts, collectively passionate about revitalizing health care. We craft and utilize proven models of care, proprietary technology, and data-driven insights to accelerate progress in care delivery across health care organizations. Our clinical offerings currently span the entire continuum of care, from emergency and hospital-based medicine to telemedicine, intensive care, ambulatory, and in-home clinical care. Together, We Heal.

Job Details

Volume: 12,000 annual volume
Beds 36 beds (22 in the ED)
Physician Coverage: 24 hours/day (7a-7p & 7p-7a)
Malpractice: Claims Based/Unlimited Tail
Sub-specialties Available: Imaging (MRI, US, X-ray, CT) and Lab Services
Hospitalist Coverage: Hospitalists round daily, but physicians manage codes and perform overnight procedures
Requirements - ABEM, or ABFM with experience in an ED and certifications


Facility Information
Florence Hospital is a modern and state-of-the-art healthcare facility located in Florence, Arizona. The hospital is committed to providing exceptional care and services to patients with a range of medical conditions. The facility is equipped with advanced medical technology and features a wide range of amenities to ensure a comfortable and healing environment for patients and their families.

The hospital's medical services include emergency care, inpatient and outpatient surgery, imaging and diagnostic services, laboratory services, physical therapy, and rehabilitation services.

The hospital is conveniently located near major highways and public transportation, making it easily accessible for patients and their families.

Community Description


Florence is a town located in Pinal County, Arizona, United States. It has a population of around 26,000 people and covers an area of approximately 8 square miles.

Florence has a rich history, and many of its buildings and landmarks are listed on the National Register of Historic Places. The town has a diverse population, with a mix of different ethnicities and cultures. The main industries in Florence include agriculture, mining, and tourism, with many visitors coming to see the historic sites and natural attractions in the area.

Overall, Florence is a welcoming and tight-knit community that takes pride in its heritage and natural beauty. Its residents are known for their hospitality, and visitors are often struck by the town's unique charm and character.



We offer a competitive compensation package, leadership training and development, SCP University with over 200 hours of free CMEs and more.