Wound Care Physician Huntsville, Texas 77340
Merion Station
,
Pennsylvania
,
United States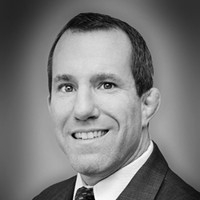 Position Type
Permanent/Full-Time
Work Environment
Clinic/Private Practice
Location
Huntsville

,

Texas

,

United States
Wound Care Physician in Huntsville, Texas 77340
Wound care doctor or Cardiology, family practice ,internal medicine cardiology both interventional and electrophysiology
wound care
Podiatrist with Wound care experience
We are seeking General Surgeons, Family Practice Physicians, Internal Medicine Physicians, Plastic Surgeons, and Wound Care Physicians with a passion for and an interest in providing wound care to patients in the post-acute and long-term care setting.

As the leading and fastest growing wound care practice we credit our success to our team's ability to achieve exceptional patient outcomes, exceed client expectations, and align with the goals and objectives of our practice.


Responsibilities:
Perform medical procedures as necessary
Prescribe medications and treatments
Assess patient health through interviews and physical examinations
Communicate information to patients regarding diagnosis and treatment goals
Maintain patient medical records
Facilitate referrals to other healthcare professionals and medical facilities
Qualifications:
Previous experience as a physician, surgeon or other medical fields
Advanced knowledge of treatment and drug interactions
Ability to build rapport with patients
Strong attention to detail
Strong leadership qualities
Bonus Points:
+ You have prior wound care experience
+ You have experience in a long-term care setting
Duties to include:
Evaluate and treat a variety of wounds, including:
Pressure sores (stages 1, 2, 3 and 4)
Ulcers (neuropathic and others)
Surgical incisions
Burns
Ischemic wounds
Typical treatments include removing unhealthy tissue, oral medication as well as topical solutions. Advanced wound care therapies including topical wound therapy, growth-factor therapy, tissue therapy, dressing selection, special shoes, and patient education. In some cases, a more complex treatment plan involving hyperbaric oxygen therapy (HBT) may be used to treat non-healing wounds.
Techniques/ Specialty utilized: Wound care, Hyperbaric Oxygen Therapy
Office hours and days candidate will work: 8 AM to 5 PM Monday to Friday
Salary (range): Market salary for a wound care doctor.
Please send resume to [Register to View]
HCRC staffing