Cardiology Non-Invasive opportunity located in Western Illinois at "100 Best Places to Work in Health Care"
Carpentersville
,
Illinois
,
United States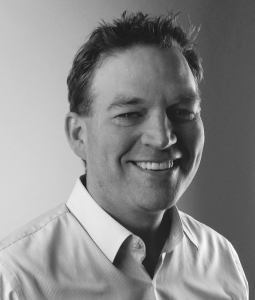 Specialty
Cardiology-Noninvasive
Position Type
Permanent/Full-Time
Work Environment
Hospital Clinic/Private Practice
Location
Quincy

,

Illinois

,

United States
Job ID: 8662
Practice Details
The group seeks to add a physician in its Cardiology Department which currently includes two interventional, three invasive (one specializing in EP) and one non-invasive cardiologists.
The Cardiologist rotate consult days with 3 ½ days a week in the clinic and 1 day of hospital coverage per week.
They also rotate weekend call, which is about every 5th weekend.
On consult day, they are the backup for the NP doing stress test, reading all non-invasive testing, and even performing non-invasive testing as needed.
The Cardiology Department is an integral part of the Hospital Heart and Vascular Center, which conducts a full range of diagnostics and therapeutic heart services.
The right physician will enjoy the full range of non-invasive cardiac services, be comfortable in sharing outreach service responsibilities in outlying communities, and contribute equally to the leadership of the department and the cardiac program.
The cardiology providers moved into a newly constructed office space in February, 2015.
Board eligible if recently completed training or board certification is required.
Recruiter's Insight
Earn More and Pay Less. Starting Salary For A Non-Invasive Cardiologist Is $50,000 To $75,000 More Compared To Positions Located In Chicago, IL, Coupled With A Cost Of Living Of 30% Less In This Community Provides You With Significant Buying Power With The Opportunity To Build Your Dream Home, Pay Down Your Student Loans And Retire Early.
Income Potential. The Income Potential Is Greater Than Most With The Opportunity To Earn In The Top 75th%Tile In The US.

Housing Market. With Average Home Pricing Settled At $108,620 And Where A Desirable 3374 Square Ft. 5 Bedroom/4 Bath Home Sold For $255,000 Building A Quality Of Life With Substantial Savings Is Easy.

The community. The Community Is Welcoming To New Members And Offers A Series Of Fun Events Throughout The Year For Family Members And Getting To Know One Another.

About Employer. This Employer Is Committed To Its Doctors And The Entire Employee Staff And Enjoys Long Term Retention Of Its Key Physician Personnel Due To Exceptional Compensation And Quality Of Life Provided By The Community.
Closest Major City
111 miles to Saint Louis, MO
178 miles to Kansas City, MO
241 miles to Chicago, IL
Colleges and Universities
John Wood Community College (Full-time enrollment: 1,633; Location: 1301 S 48th Street; Public; Website: www.jwcc.edu)
Quincy University (FT enrollment: 1,520; Location: 1800 College Ave; Private, not-for-profit; Website: www.quincy.edu; Offers Master's degree)
Western Illinois University (about 53 miles; Macomb, IL; Full-time enrollment: 10,755)
Southeastern Community College (about 63 miles; West Burlington, IA; FT enrollment: 2,251)
Truman State University (about 66 miles; Kirksville, MO; FT enrollment: 5,553)
Recreation
The City of Quincy is home to an impressive park system. The Quincy Park District consists of 28 parks, a 27-hole golf course, 12 playgrounds and 2 swimming pools, encompassing over 900 acres.
Gardner Park is located on 38 acres at Third Street just North of Locust. A new shelter house was built that features picnic tables and a grill. Nearby are restrooms and a new playground. There is also an outdoor basketball court and a trailer dumping station for campers is available for public use.
Shopping
As The Premier Shopping Center In West-Central Illinois, And Serving Over 300,000 People Around The Tristate Area, Quincy Mall Offers A Variety Of Shopping Among 50 Popular Stores For Shopping.