Anesthesiologist Dallas, TX
Merion Station
,
Pennsylvania
,
United States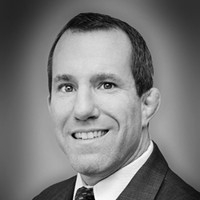 Specialty
Anesthesiology-Pain Management
Position Type
Permanent/Full-Time
Work Environment
Clinic/Private Practice
Location
Dallas

,

Texas

,

United States
Anesthesiologist Dallas, TX
Partnership and associate tracks available for non-cardiac and cardiac anesthesiologists
Very Competitive compensation!
Great benefits including 401K matching and profit sharing, Health/dental/vision insurance, malpractice, etc
We are looking for an Anesthesiologist to join our Anesthesiology group in the Dallas area. We are a dynamic, thriving Anesthesiology group and we are growing and looking for quality teammates! Our well-respected Anesthesiology team, with exceptional training backgrounds, is comprised of physicians only, no CRNA and no care team.
We serve DFW's premier cardiovascular surgeons, neurosurgeons, and orthro-spine surgeons and have an unsurpassed clinical reputation in the DFW Metroplex. We play leadership roles in the facilities we serve, which are located in Dallas, Plano, and Richardson. The Anesthesiologist usually works in one facility in any given day. We do not cover trauma or OB. We have a strong history with over 25 years of care, strong current practice base and we take pride in our culture of quality, integrity, teamwork, and strong work ethic. We are well positioned for continued success in a thriving location.
Requirements:
BCBE General or Cardiac Anesthesiologist
Active Medical License in TX
Schedule:
7:30 - 4pm, calls 2-3 weekdays/month, 8 weekend calls per year
All calls are home calls. No in-house calls. Weekday calls usually end around 7-8pm
Salary (range):
$425k-450k
Opportunity to make extra money if work past 5pm when not on call on weekdays
Benefits:
Bonus compensation potential $25k
Partnership and associate tracks available for non-cardiac and cardiac anesthesiologists
401k with matching
Profit Sharing
Health Insurance
Dental Insurance
Vision Insurance
Malpractice insurance
Vacation/PTO 5 weeks
No Trauma or OB
We are a highly successful physician-provider private anesthesia practice specializing in Cardiac, Thoracic, and Vascular as well as Neuro, Spine, EP, ENT, Bariatric, and General Surgical anesthesia. We offer small-group personal advantages with large-group benefits! Come join our dynamic team! If this sounds like the opportunity for you, then please contact us.
Please send your resume to [Register to View]
Brian Torchin / CEO
HCRC Staffing
Office [Register to View]