Merion Station
,
Pennsylvania
,
United States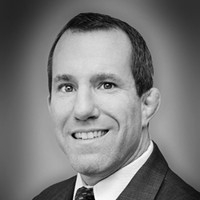 Specialty
Anesthesiology-Pain Management
Position Type
Permanent/Full-Time
Work Environment
Clinic/Private Practice
Location
Houston

,

Texas

,

United States
Physician Houston, TX
We are looking for a dynamic and motivate physician to join our medical group in Houston, TX. We are looking for a Physician to join our team, provide direct patient care, as well as supervision of the PA/NPs on staff at our office in Houston, TX. Our ideal candidate has an interest in regen medicine, has the ability to manage and operate medical staff, as well as having a great personality and bed side manner. We would prefer the candidate to have experience with elective procedures, concierge medicine, and regen medicine. The physician's duties will be to perform orthopedic focused exams and administer joint injections in an out-patient setting for our clinic in Houston, TX. The right candidate will be seeing patients, reviewing patient charts/X-Rays/MRIs to determine the best possible course of action and treatment for their pain.
About us:
We are a busy multidisciplinary medical office in Houston, TX. We specialize in the use of advanced regenerative medicine to treat arthritis, sports related injuries, and chronic pain. Our mission is to help as many patients as possible enjoy a higher quality of life by improving their musculoskeletal pain and injuries with a wide variety of treatment options. We utilize the very latest in natural regenerative cellular therapies to help decrease inflammation, improve pain, and repair injured or degenerated tissues. Our patient experience is unparalleled in the medical field, as we provide a concierge level of service throughout the entire clinical experience. We have a team of medical doctors, midlevel providers, nurses, CMA's, phlebotomists, and administrative staff on hand to help provide high quality patient care. The NP/PA's examine patients and perform joint and trigger point injections in our physical medicine office. We provide concierge medicine; the patients are seeking high quality care not covered by insurance and we strive to make them comfortable and educated about the procedures so that they are satisfied in undergoing the treatments offered.
Duties:
Oversee medical operations/staff
Perform randomized patient/chart review to assure proper treatment procedures are being followed
Availability for consultation and direction of the PA/NP
Direct patient care (history and physical exams- ortho/sport med focused) Review patient records as needed
Treatment plan formulation and recommend options for patients
Answer patient's questions and concerns
Interpret/read x-rays and MRI
Perform injections/procedures to include joint injections
Collaboration with PAs/NPs and staff for comprehensive patient care
Requirements:
BCBE in Pain Management, Family medicine, Internal Medicine, Orthopedics, Sports Medicine, or PM&R preferred
Experience in elective procedures, concierge medicine, and regen medicine preferred
Prior experience/background in orthopedic/sports medicine exams and joint injections preferred but will provide training
MD or DO License to Practice Medicine in TX
Schedule:
Compensation:
$300,000 + with additional meaningful equity in practice
We are looking for a candidate where specialty is secondary to attitude and outlook, someone who has an appreciation for the concept of regenerative medicine and an expansive view of healing. The ideal candidate is someone willing to work in a collaborative atmosphere and has great respect for the work done by the mid-level providers and the medical assistants.
We have an exceptional team of healthcare professionals and experienced administrative staff, and we are looking for a physician to join our team in Houston. We offer competitive pay, medical training, and the chance to help others with cutting edge regen medicine. If this sounds like the job opportunity for you, then please contact us.
Please send your resume to [Register to View]
Brian Torchin / CEO
HCRC Staffing
Office [Register to View]