Physician Assistant needed in Ontario, CA - Urgent Care
Concord
,
California
,
United States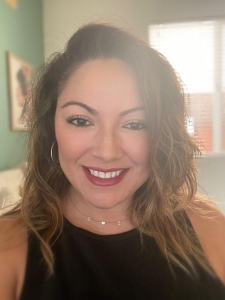 Occupation
Physician Assistant
Degree Required
Other Residency/Fellowship/Externship
Position Type
Locums/Travel
Work Environment
Clinic/Private Practice
Location
Ontario

,

California

,

United States
At TheraEx we strive to be the ONE STOP SHOP for our Providers and Clinicians. We bring the "Mom and Pop" culture to our staff to ensure they feel that they are receiving the best partnership. Now a days, it is hard to find honesty and transparency, and that is exactly what we bring to the table. From helping you finding your next assignment to simplifying the onboarding process, our team is dedicated to making each experience easy and streamlined. We don't beat around the bush with our compensation packages or benefits….. we deliver the best to the best!
Company Highlights
Referral Bonus $1000 for you and $500 for your referral (per referral placed on assignment!)
Day one Medical, Dental, Vision

(Full Time Only)
24 hour Recruiter Support (we don't believe in Call Centers!)
Credentialing Assistance + Travel Accommodated
Certification reimbursement
Job Details: Fontana & Ontario Medical Centers - URGENT CARE
Schedule : Monday through Friday
Clinic Hours: 8:30A to 5:00P; 40 hours per week
Rate: $80 per hour
Clinic Location: Fontana or Ontario
Position Details:
URGENT CARE
Starting ASAP - 3 months with option to extend
Outpatient Clinic Setting – Focus will be primarily OB patients with return OB check up's. Need to be comfortable with return OB and Ultrasound dating at 8 weeks. Will see some GYN cases as well to fill up the schedule or if patient panels shift. Some Video appointments included along with clinic coverage.
Patients per Day/Volume: Scheduled 12-13 patients for morning 4 hours and afternoon 4 hours. Estimated 20-24 patients per day
Full Support RN staff and LVN's; Supervising Physician will be available
Requirements:
COVID Vaccination + Booster Required
Active CA State License NP/PA
BLS
1 year of experience minimum as an NP/PA in Family Practice, prefer some OB experience as well
For more information about this opportunity and other openings please contact Alyssa @ [Register to View] or [Register to View]