Physician Assistant Melbourne, FL
Merion Station
,
Pennsylvania
,
United States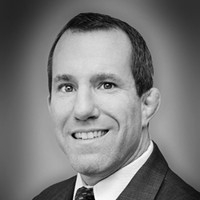 Occupation
Physician Assistant
Specialty
Physiatry/Physical Medicine & Rehabilitation
Degree Required
MPAS/MHS/MMSc/MPH
Position Type
Permanent/Full-Time
Work Environment
Clinic/Private Practice
Location
Melbourne

,

Florida

,

United States
Physician Assistant Melbourne, FL
$110k - $180k per year
We are looking for a motivated Physician Assistant to join our medical practice full time in Melbourne, FL. We are seeking a compassionate, experienced provider to join our expanding group in our state-of-the-art office on the beautiful east coast of FL. This PA role will primarily focus on medical dermatology, skin cancer screenings, and there may be opportunities to perform cosmetic treatments.
About us:
Our practice provides exceptional medical and cosmetic dermatology services and have been proudly serving the community for over 3 years and we continue to grow. Our team works hard to ensure a quality dermatologic care and a high-end patient experience. We are devoted to the notion of giving back to our community. We strive to create an all-inclusive, comprehensive skin care institute centered around a high standard of community care and outreach. We specialize in medical, cosmetic, and surgical dermatology. We are experts in the use of the state-of-the-art dermatological equipment and products that ensure our patients receive the best results.
Duties:
Performing dermatology consultations and exams (review medical history, pertinent medical records)
Skin cancer screenings, medical dermatology, and possibly cosmetic visits
Diagnosis and treatment plan formulation
Patient education - Explaining treatment procedures to patients, instructing patients about medication and treatment protocols, pre and post care protocols
Performing dermatologic care
Collecting lab specimens including biopsies and excisions
Completing medical notes- maintaining EMR requirements, timely and accurate
Follow up on labs/reports
Collaboration with the Physicians and other team members for comprehensive patient care
Qualifications:
Graduation from an accredited Physician Assistant (PA) program
PA license to practice in FL
3+ years' experience as a dermatology provider in a dermatology office required
Experience in biologics, skin cancer screenings +/- cosmetics preferred
Schedule:
Salary (range):
Benefits:
Bonus compensation
Vacation
Health insurance
401K
Work life balance with no nights/weekends!
Competitive compensation and great benefits!!
We have a great team from top to bottom, and we're looking for someone capable, smart, and friendly to join us! Join our welcoming and supportive group in providing high quality dermatological care to our community. We offer an excellent salary, great benefits with bonus compensations, and a wonderful work life balance with no nights or weekends.
If this sounds like the opportunity for you, then please contact us.
Please send your resume to [Register to View]
Brian Torchin / CEO
HCRC Staffing
Office [Register to View]