Physician Assistant Lewiston, ID 83501
Merion Station
,
Pennsylvania
,
United States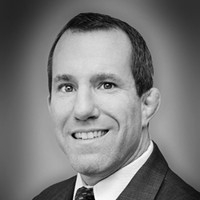 Occupation
Physician Assistant
Specialty
Physiatry/Physical Medicine & Rehabilitation
Degree Required
MPAS/MHS/MMSc/MPH
Position Type
Permanent/Full-Time
Work Environment
Clinic/Private Practice
Location
Lewiston

,

Idaho

,

United States
Physician Assistant Lewiston, ID 83501
120k-$160k per year
We are looking for a Physician Assistant to join our dynamic medical team Full time in Lewiston, ID. We are looking for a PA to join our motivated and enthusiastic team of BC Pain Management/Anesthesiology Physicians, Physician Assistants, NP's, and amazing support staff! Our fantastic reputation for providing high quality, compassionate care to the members of our community, has led us to continue to grow, and we need a likeminded provider who is equally driven to provide top quality care.
If you are driven to help patients find a better quality of life, passionate about looking at the whole person, and enjoy working with a highly educated, experienced team, then come join us! We are looking for a practitioner with your unique skills to join our team.
About us:
Our Medical Group is the premier Interventional Pain Management group of ID, and we bring together some of the best Medical Providers in the country for Pain Management. We feature a practice model that embraces comprehensive, personalized pain management, and our medical team dedicates themselves to providing the most effective pain management care. Comprehensive patient assessments allow the medical team to diagnose the source of pain and focus on increasing function and quality of life. Our Medical Providers don't shy away where others give up. We utilize a combination of the latest and most advanced therapies, along with a holistic, integrative approach. We offer minimally invasive procedures, lifestyle approaches, and conservative medication management. We are committed to providing an excellent patient experience and we are looking for a provider who puts patient care first. We have a dedicated team of BC anesthesiologists, NP's, physician assistants, and support staff who aim to focus on our patients and improving the quality of their lives.
Duties:
Patient exam/evaluations (past medical history, HPI, review pertinent medical records/imaging)
Order and interpret diagnostic testing and labs (bloodwork and urine)
Determine appropriate diagnosis and treatment plan
Patient Education as to diagnosis, treatment options, post care expectations and instructions
Establish and nurture patient relationships
Assist in Management of pre and post procedure treatment
Documentation (EMR)- timely and accurate
Possibility to perform some interventional procedures (will train)
Participate in a rotating phone only on-call schedule with other providers in the practice
Qualifications:
Graduation from an Accredited PA Program
PA License in ID
Basic Computer skills and Knowledge of EMR
Schedule:
Monday - Thursday 8:00am - 5:00pm, no Fridays or weekends
4-day work week
Compensation (range):
$120k-$160k per year (salary plus bonus)
Benefits:
Health Insurance
Paid Time off
CME reimbursement
Work life balance with 4-day work week
Competitive pay
Training- educational advancement
Bonus compensation
We are committed to providing an excellent patient experience and we are looking for a provider who puts patient care first. If you have a passion for helping patients improve their quality of life, strong time management skills, enjoy a great work life balance with a 4-day work week, and are looking to join a fantastic team of professionals, then contact us. We look forward to hearing from you.
Please send your resume to [Register to View]
Brian Torchin / CEO
HCRC Staffing
Office [Register to View]